Extra Lifers in Calgary Create Colossal Game Boy for Game Day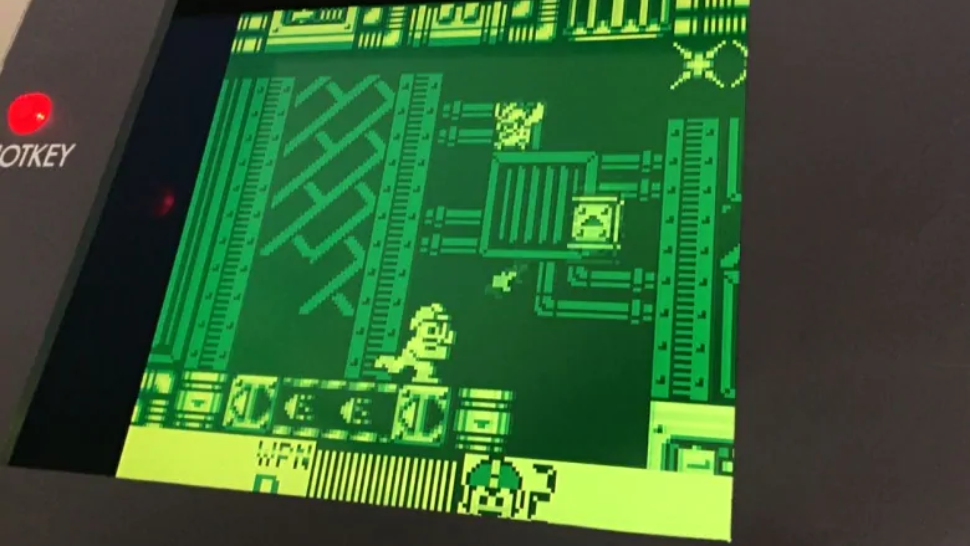 Games You Should Know, a gaming channel and podcast, put together a Game Day event in Calgary with the help of Caravel Craft Brewery. As one of the event's attractions, the diligent and creative group constructed a towering, functional Game Boy that attendees could play with throughout Game Day.
Games You Should Know was created by Terence Teske and Andrew Smith. The two host videos and podcasts highlighting games that they believe everyone should know. Smith and one of his best friends, Curtis Braham, took on the task of creating the massive Game Boy. The device was constructed in the hopes that it would draw more attention, and more donations, to the Games You Should Know team.
The Giant Game Boy stands approximately 4.5 feet tall. Smith and Braham took special care to get the ratios exactly right to preserve the authenticity of the device. The duo decided to use a Raspberry Pi computer to bring the electrical systems together. The buttons and directional pad are all linked via arcade buttons and a microcontroller before linking to the Raspberry Pi. From there, the Raspberry Pi is connected to the screen, a flat screen television installed within the wooden frame of the larger device. The device links to a car amplifier to accurately simulate the sound systems of the Game Boy.
The Games You Should Know team managed to bring a lot of eyes to their Extra Life event with the reveal of the Giant Game Boy. They managed to raise over $11,000 USD for Alberta Children's Hospital. This is the team's sixth year of fighting for the kids in their local Children's Miracle Network Hospital. We can't wait to see what they come up with for next year!
You can show your support for Games You Should Know and their Giant Game Boy by joining or donating to their Extra Life page.
It's never too late to sign up for Extra Life to help sick and injured kids in hospitals around the US and Canada by playing games! Donations for 2019 are accepted year-round!