Game Day is Nov 2, and We've Got Brand New Graphics for You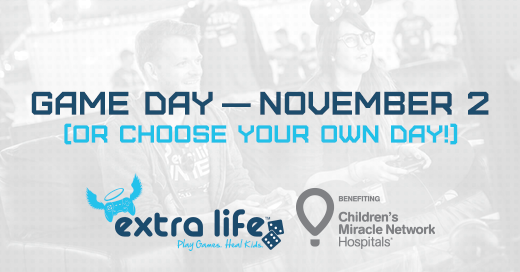 You read that right! Extra Life's Game Day is just a few short weeks away, Saturday November 2. As you are gearing up to invite your community to donate to you, these free social media graphics can make a massive difference. We've got you covered on Facebook, Twitter, Instagram and LinkedIn. ?
Also, few things are as powerful as a video, so why not share this brand new 30-second video online to your community to help them better understand why Extra Life matters so much to you?