GAMERS GATHER TO SUPPORT CHOC CHILDRENS FOR EXTRA LIFE GAME DAY
Since the first Game Day in 2008, Extra Life has raised over $50 million for Children's Miracle Network Hospitals.
CHOC Children's Hospital is grateful to recognize the gamers that have come together to bring this fun and exciting fundraiser to life! Whether it is serious gaming on Twitch or playing a board game with loved ones, every gamer is a vital part of this incredible community!
In 2019, Extra Life raised over $90,000 for CHOC Children's Hospital! This is a more than 40% increase over their 2018 total.
Every dollar raised goes to supporting the mission of CHOC Children's – To Nurture, Advance and Protect the Health and Well-Being of Children. Extra Life fundraising is unrestricted, meaning that CHOC is able to use these funds in support of KidsCARE, allowing the hospital to meet their greatest needs. KidsCARE is an acronym for Clinical Care, Advancement, Research and Education. You can learn more about CHOC and how funds are used by visiting: www.foundation.choc.org/.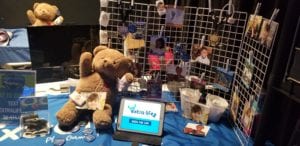 A special shout out to the three highest fundraising gamers in 2019:
Kalnins and Allred Family – $6432.12
Joseph Ficarra – $5,000
Timothy Barton – $5000
And thank you to our top four fundraising teams in 2019: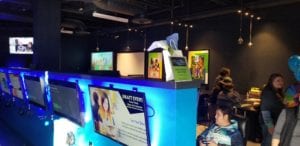 And we want to thank Play Live Nation for hosting the 2019 Extra Life Orange County Guild and Just-us League for Extra Life Game Day in November.
The following locations hosting events in support of CHOC in 2019: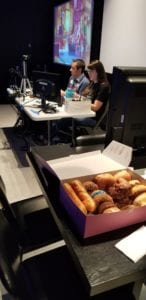 Extra Life is a year round fundraising community, meaning that our gamers have already started their hard work! We invite you to grab your closed friends and family to join us in gaming for the kids this year! To learn more about Extra Life, please visit the Extra Life home page.