Get Your Fresh, Holiday-Themed Extra Life Graphics Now!
Every year Extra Life releases new packages of assets to help people in their fundraising efforts. Sleek pre-made and customizable graphics meant for social media sharing can help grab more attention for a fundraiser. Overlays and interstitial cards give production value to a stream and make it look more official. We even provide printer-friendly assets for those who want a more analog approach to their Extra Life efforts.
Historically, we have released these graphics packages during the lead up to Game Day. This year, it's no different. We have a great bunch of visuals for you to use however you'd like to further your fundraising. However, we have even more graphics than usual for 2020.
For those who go nuts for the spooky season or fundraise during the holiday season, we have something very special. This year you will also be able to get your hands on Extra Life fundraising assets themed for Halloween, Thanksgiving, the winter holiday season, and New Year's Eve! We want to recognize and honor Extra Lifers who fundraise more than just one time every year as well as accommodate the people who need to pick a different day for their personal Game Days.
Game Day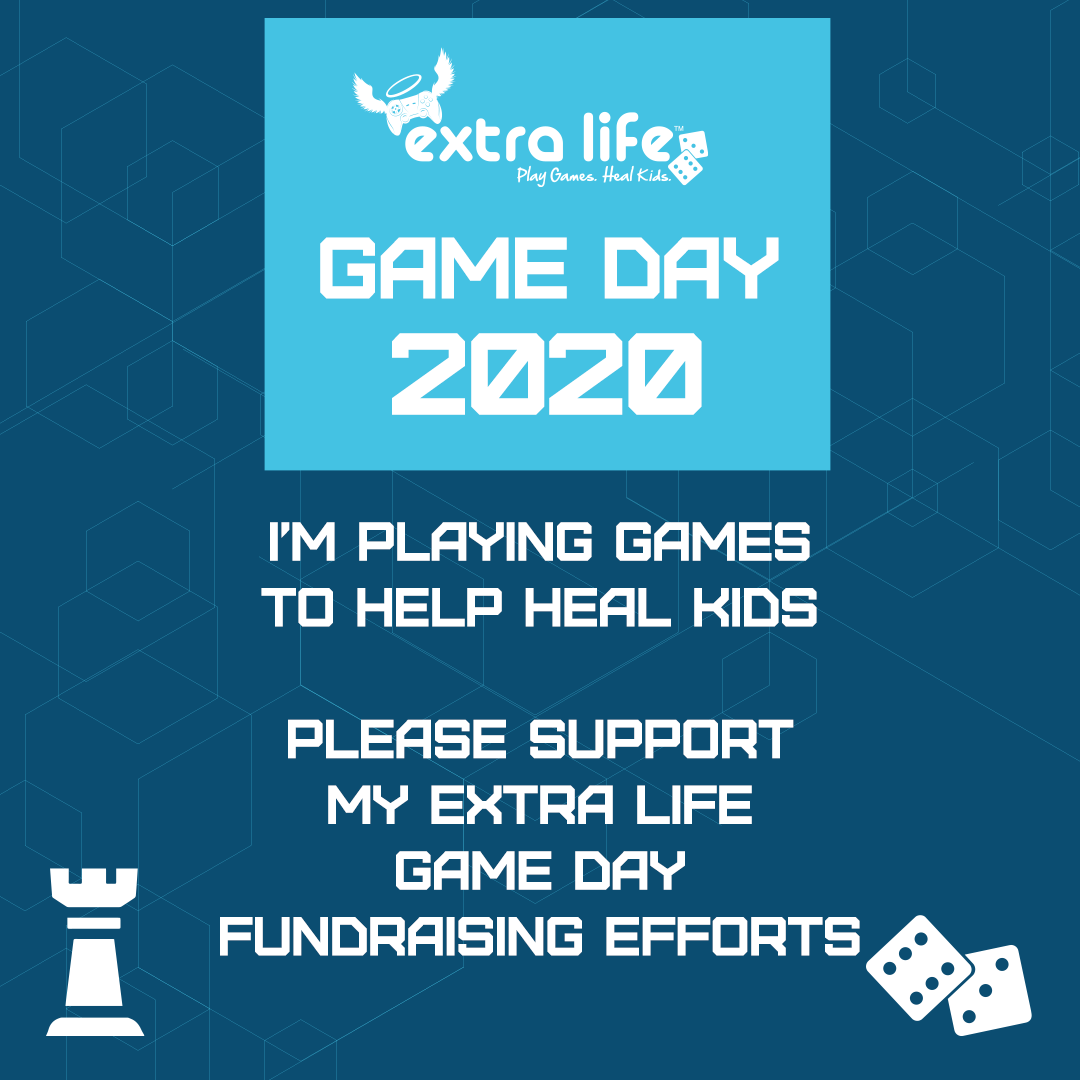 The Game Day assets capture the essence of the Extra Life experience for newcomers and experienced Extra Lifers alike. The familiar color scheme, logo, and fonts should help align any kind of fundraiser you are doing with the Extra Life brand. We encourage those without custom assets of their own to adopt these as a way of maximizing individual and team fundraising around or on Game Day.
See all the Game Day assets here.
Halloween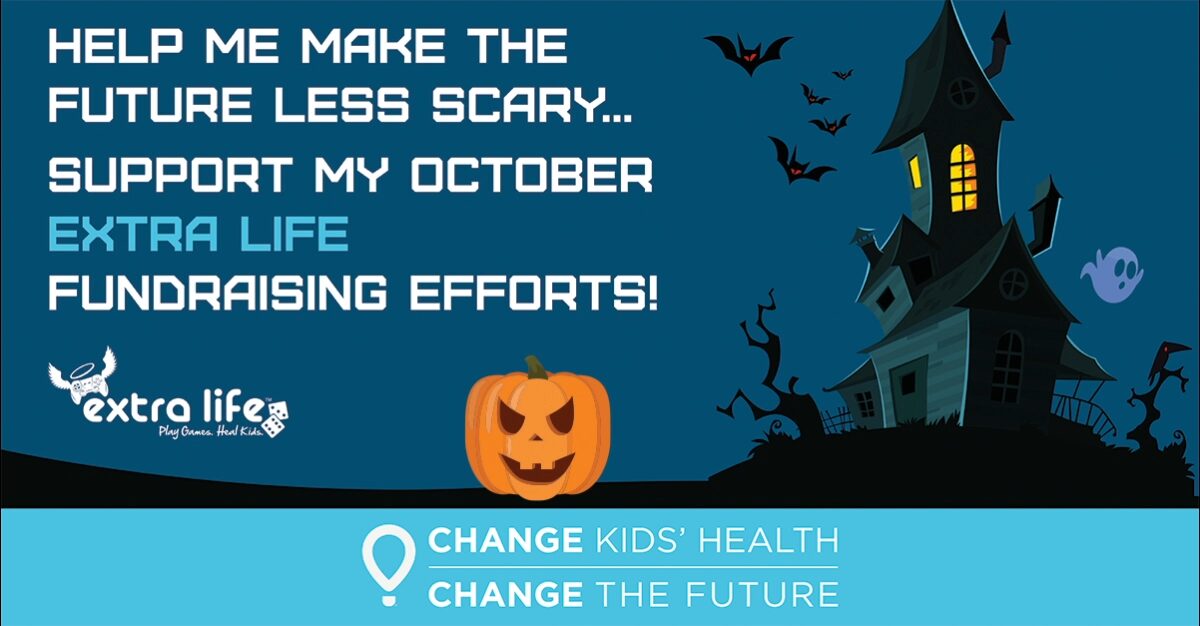 For those who are aiming to take full advantage of the season's spookiest holiday for their fundraising, the Halloween assets perfectly nail the vibe of October while being appropriate for all ages. This package includes interactive .mp4s that can be used effectively in digital fundraisers. Grab these to meet the expectations of the season while you can!
See all the Halloween assets here.
Thanksgiving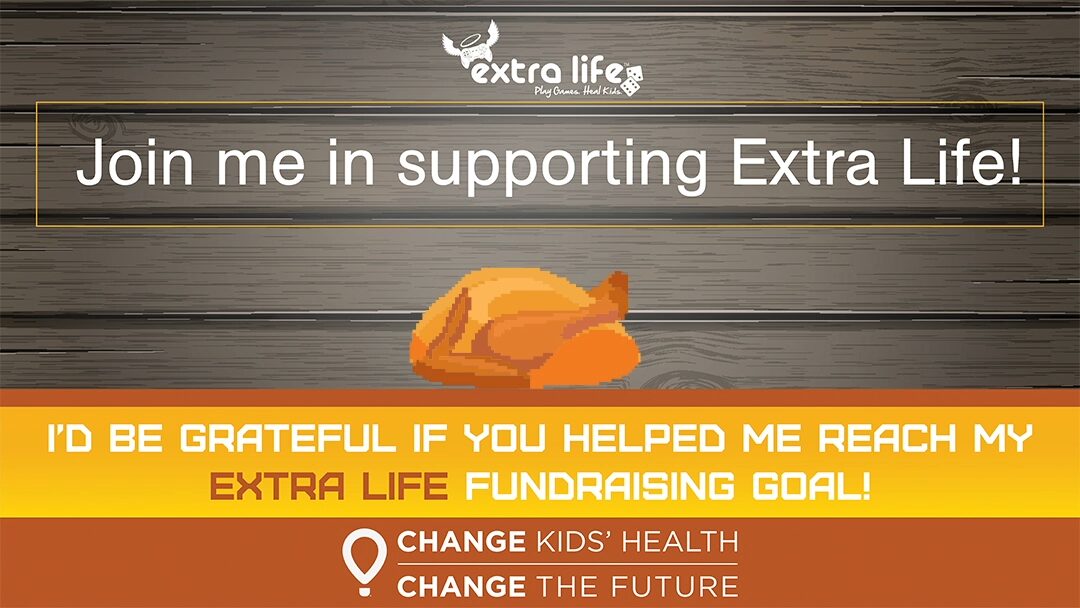 Suitable for both Canadian and American Thanksgiving, this graphics package places pixelated turkey center-stage. The log cabin aesthetic recalls ye olden times while the turkey recalls… well, turkey. A simple theme that the people pitching into your fundraising efforts are sure to love, you shouldn't pass up this delicious opportunity.
See all the Thanksgiving assets here.
Holiday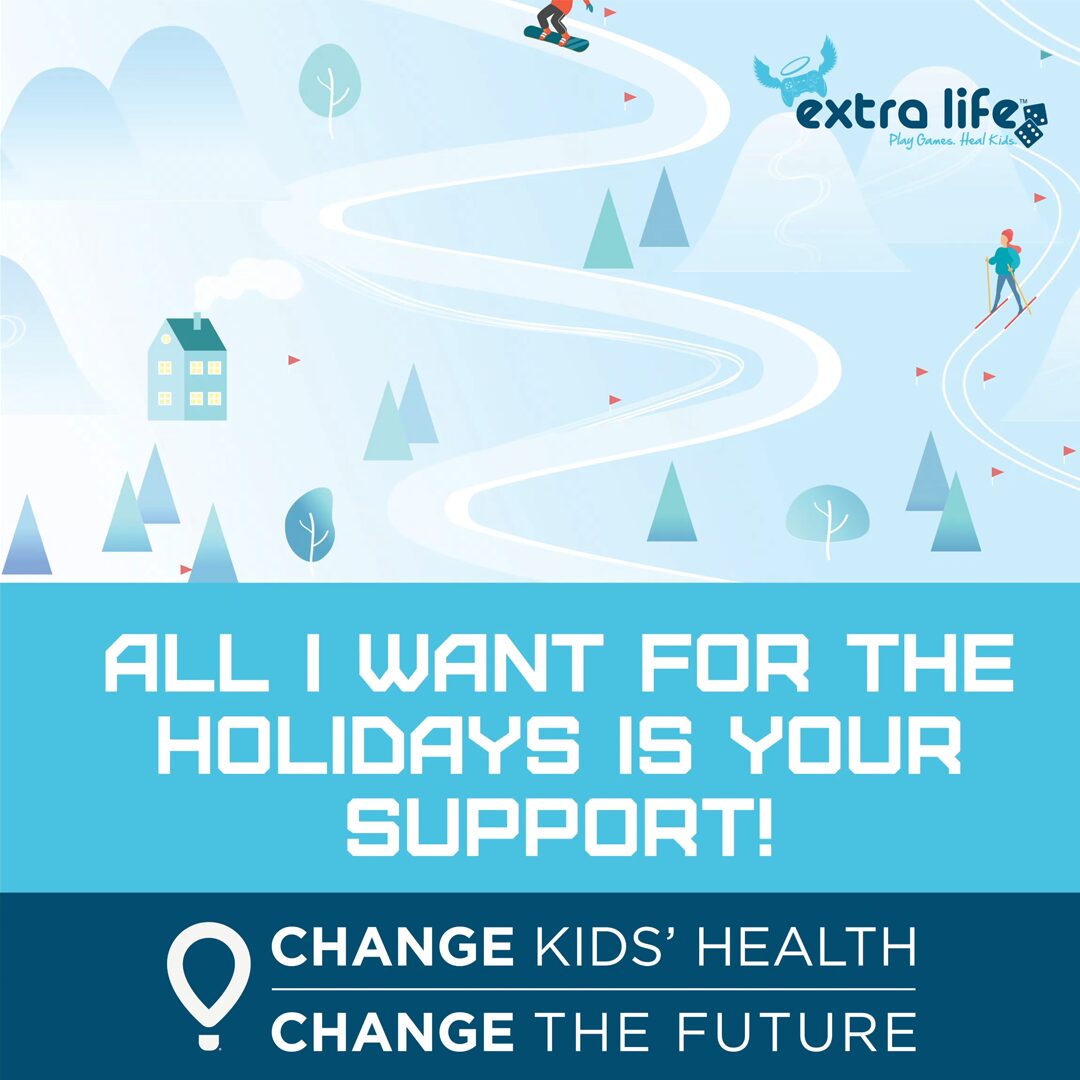 With so many important religious and secular holidays in the winter months, we wanted to put together a group of graphics that would be applicable to everyone, regardless of their background. To that end, we are pleased to present our Holiday assets to assist in your fundraising after Game Day and Thanksgiving have come and gone. Here's hoping that these images help get your audience or guests into the spirit of the season!
See all the Holiday assets here.
New Year's Eve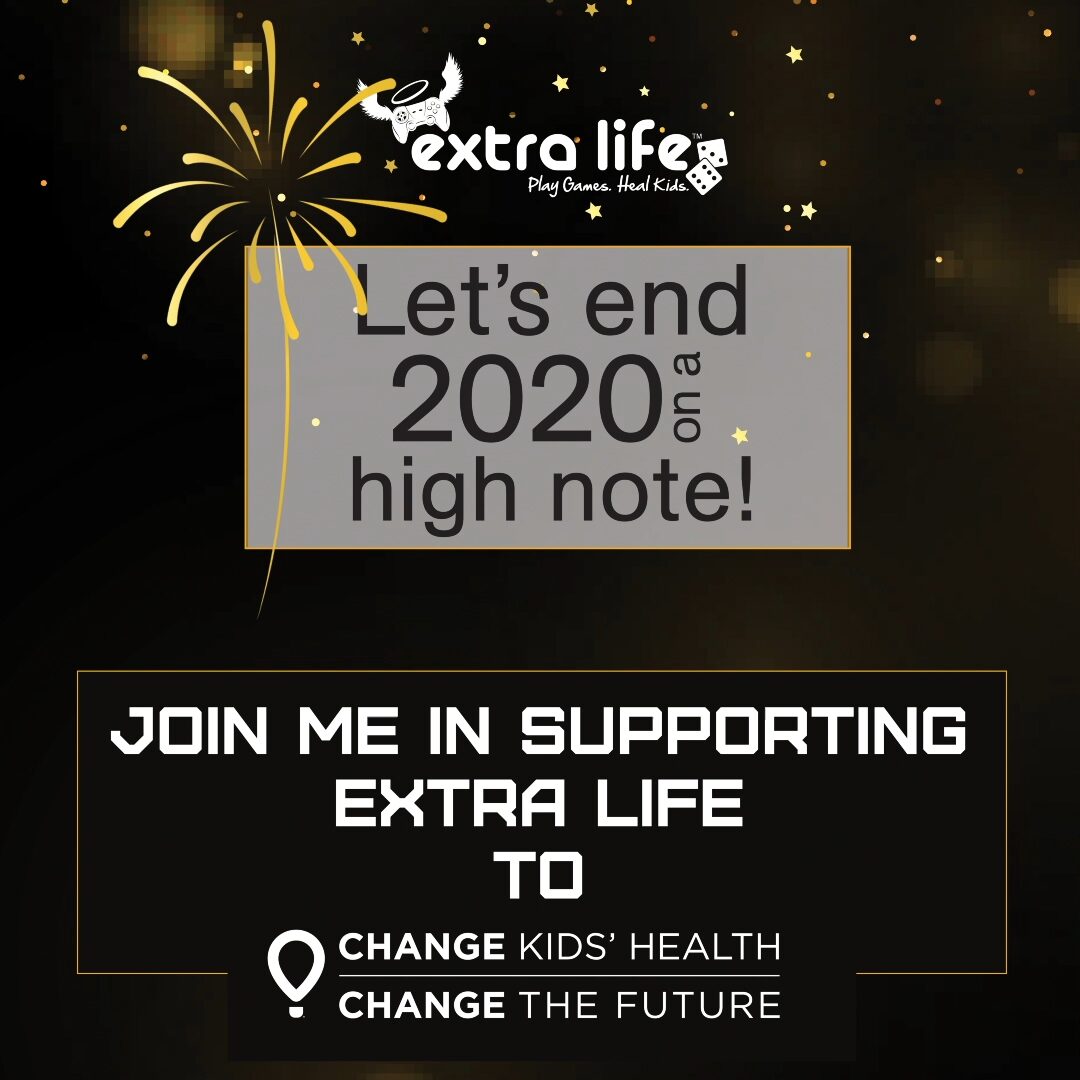 One of the biggest nights of the year, New Year's Eve helps send off the old year and ring in the new. Of course, we figured that we should give you all assets that help you do the same for your fundraising! Grab these lovely fireworks-themed designs and help raise money for your local hospital and reach their charitable goals on the last day of 2020! The staff and the kids will thank you for it.
See all the New Year's Eve assets here.
---
Planning to use these assets to fundraise? Don't forget to tag and follow Extra Life on Twitter, Instagram, Facebook, Twitch and Discord!
Don't forget to sign up for Extra Life to help sick and injured kids in hospitals around the US and Canada by playing games!