Six Black Streamers To Follow Today
The Extra Life community is made up of compassionate and creative gamers who work tirelessly to support the needs of vulnerable kids in their local community. We stand united with the Black community during this moment of protest against racially-motivated violence. We believe that Black lives matter and we wanted to take a moment to celebrate just a few of the Black gamers within the Extra Life community who create digital content that we are obsessed with.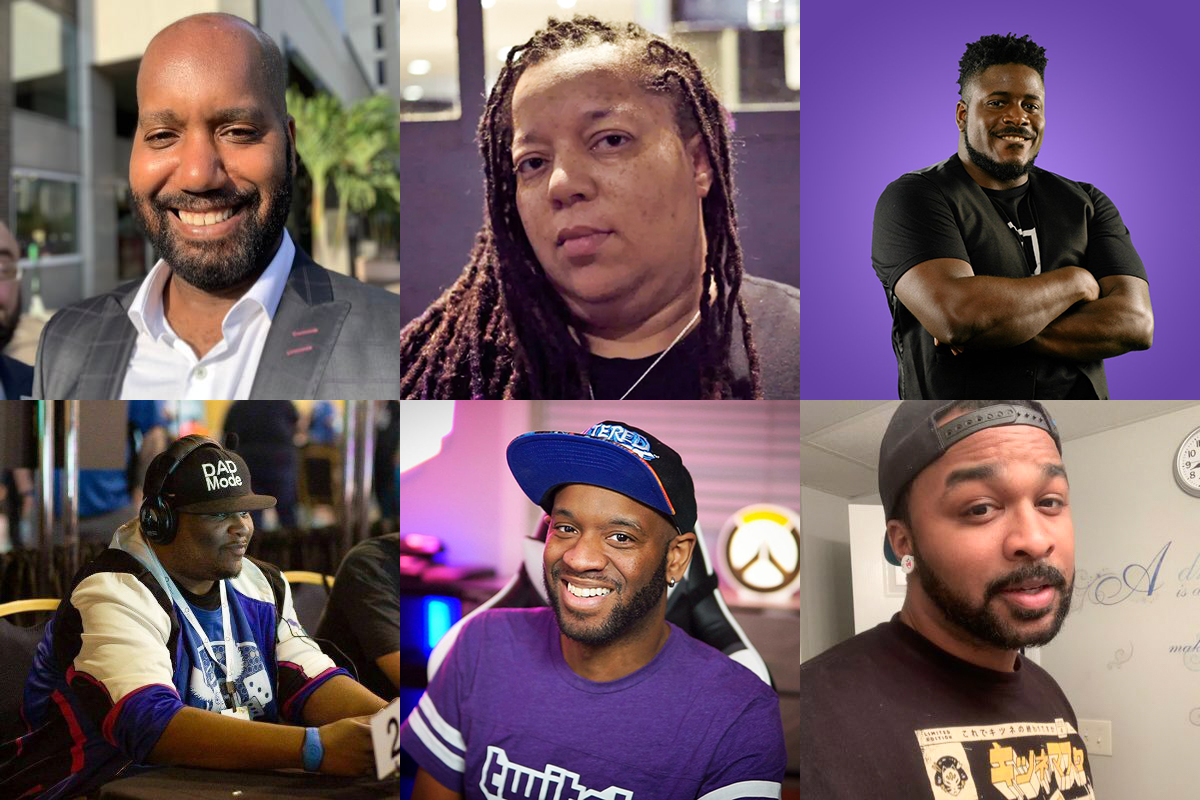 ---
Tanya DePass
Tanya DePass embodies compassion in so many ways. We love that's she a dedicated Extra Lifer fundraising for Chicago's kids, but we're also are blown away by Tanya's activism beyond just her support of Extra Life.
Tanya is the founder of I Need Diverse Games, a nonprofit organization dedicated to promoting diversity in the gaming sector. She's also a powerhouse thought-leader in the tabletop gaming space. Tanya is a cast member on Rivals of Waterdeep which features Dungeons & Dragons streamed gameplay on the official Dungeons & Dragons Twitch channel. This cast is made up fully of POC with new episodes every Sunday at www.twitch.tv/dnd at 12pm CST.
Tanya speaks articulately about the need to elevate the Black community within the tabletop gaming space, and beyond. In one day she personally raised over $150,000 for The Bail Project and empowered her team to raise another $60,000, reaching $210,000 raised for Black activists and allies at a moment when they most need the support!
Tanya also regularly streams thoughtful and entertaining content on her personal Twitch channel: cypherpftyr. Follow to her Twitch channel, tune in for D&D's weekly Rivals of Waterdeep stream + podcast and support the work of I Need Diverse Games.
February is Black History Month. While the Extra Life community is united in our passion for gaming to help kids, we also have incredible diversity within this group of charitable gamers. 

This week we interviewed Tanya DePass of @INeedDivGms.

— Extra Life (@ExtraLife4Kids) February 24, 2020
---
DataDave
DataDave has been a rock-solid supporter of Extra Life and became an official Extra Life Ambassador in 2019. He's fundraises for Children's Healthcare of Atlanta and aims to raise $2,000 USD this year. DataDave's Twitch channel has nearly 50,000 followers who tune in to watch him stream games like Pokemon and Final Fantasy XIV. Check out his channel if you love anime or if you're looking for a stream that's family friendly.
DataDave works to find solutions and build bridges. One element of his activism includes working in a constructive way with Twitch to help promote positive change for POC within the Twitch community. Feel free to contribute to his Google Doc below with suggestions of how Twitch can grow to be a more welcoming and diverse community.
This list will build as people reply and I'll try to get what people feel from the post.
I'll shoot it to who I can.
All I ask is the suggestions be practical, positive change, and feel free to disagree with anything put in there. Changes can be made.

— DataDave (@DataDaveTV) June 3, 2020
---
IamBrandon
Chicago-based streamer IamBrandon is a Twitch partner who also supports Ann & Robert H Lurie Children's Hospital. While we love his retro gameplay, IamBrandon is an all-around entertainer with a background in a wide array of content creating. His streams are often hilarious, high-energy and just generally bring a smile to your face.
IamBrandon wears his heart on his sleeve and has great empathy for those around him. He has supported Extra Life as well as other amazing charities on his Twitch streams and his empathy is what makes his philanthropy so successful.
It has been a painful year, full stop. IamBrandon brings a bit of humor and joy, while also acknowledging the work that needs to happen to promote healing (like in this tweet below). Check out his Twitch channel today.
This is an accurate representation of how I have felt the last two days. pic.twitter.com/qBRQ5buX2a

— iamBrandon (@iamBrandonTV) June 4, 2020