13-Year-Old Raises over $308,000 for Extra Life and Going Strong
We often discover that our most passionate Extra Lifers are young people who have been directly impacted by their local Children's Miracle Network Hospital. However, 13-year-old Noah Cohen raises the fundraising bar for Extra Life to the next level. We're only halfway into 2020 and he's already raised over $18,000 USD to help kids treated at the University of Vermont Children's Hospital.
We connected with Noah and his family to learn about how he fundraises and what it felt like for him to unlock his exclusive Extra Life DXRacer chair in 2020.
---
Congrats on unlocking your DXRacer Extra Life chair, you're a powerhouse fundraiser #ForTheKids! What did you do to already raise over $5,000 USD in 2020?
My family and I have been fundraising for Extra Life since 2014 and in the beginning I raised all my funds by telling everyone about Extra Life and asking them to support me. But eventually my dad got involved and realized he could help raise a lot more money by engaging his business. He owns a brewery called Fiddlehead Brewing Company and now ever year he brews a special beer called Mastermind where 25% of the profits from sales go directly to Extra Life. So now my team is "Team Mastermind." We hold special events and my role is to attend all the events I can, tell people about Extra Life, encourage them to buy Mastermind and also to sign up with a team or as a player so that they can help raise money.
You were a Champion Kid in 2015 from the University of Vermont Children's Hospital. How has that hospital made a difference in your life?
The University of Vermont Children's hospital has made a huge difference in my life. I have spent a lot of time there since I was a baby. I have had almost 30 surgeries there and I have a team of great doctors and nurses who all help care for me and keep me healthy. I have spent time on the inpatient unit, in the PICU and I visit radiology, the lab and lots of outpatient clinics. Every once in a while, I go to the Emergency Department too, but I try and stay away from there!
UVM Children's Hospital staff all help me, they talk to me, they keep me comfortable and make my experience fun and treat me like a special friend. I'm lucky to have a great children's hospital and loved being a Champion to tell everyone about it.
Why is it so important to you to keep supporting your local CMN Hospital?
It's important to continue to support our children's hospital so they can continue to support me and other children. Fundraising helps provide services and supports that make our hospital a great place for kids, like Child Life Specialists that help get ready for surgery.
How much money have you cumulatively raised for CMN Hospitals?
My family and I have raised over $308,000 USD for CMN Hospitals and we are excited to continue this year!
Why do you love Extra Life and how is gaming a part of your life?
I first got into gaming after a surgery where I couldn't go outside for about 6 weeks (good practice for quarantine). I was very bored but my parents got me a gaming system and a few games and I started to play. I learned that gaming is a great way to pass the time and a great distraction when you are uncomfortable or in pain or bored. When I got better, my parents thought I would be excited to go outside and do other things, but I was happy with gaming and it has been a part of my life since.  I love Extra Life because it shows the power of gaming for good. It's amazing how much gamers can do for kids like me. And, I love that it is the one day of the year my parents let me game for 24-hours straight!
What do you think about the DXRacer Extra Life gaming chair?
I love the DXRacer gaming chair! It is so awesome and a great incentive to get people to fundraise. I've already had people see my chair and ask about how to get one and I tell them to sign up for Extra Life and fundraise.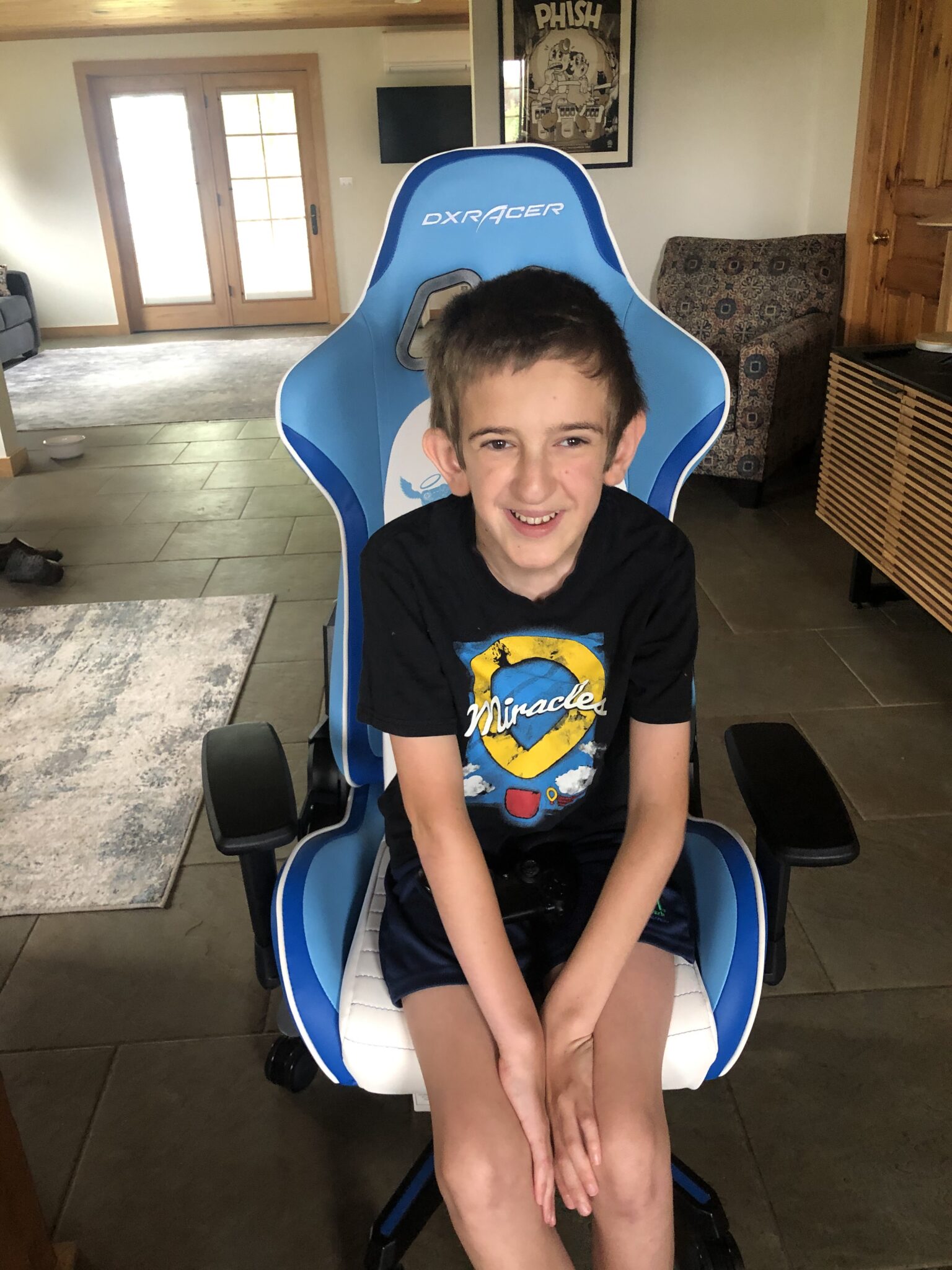 What tips would you give to fellow Extra Lifers who are hoping to raise $5,000 USD+ this year?
Don't be afraid to get out there and share about Extra Life. Use social media, advertise your page, talk to everyone you meet and tell them about Extra Life and why you do it. Use your connections to start fundraising today.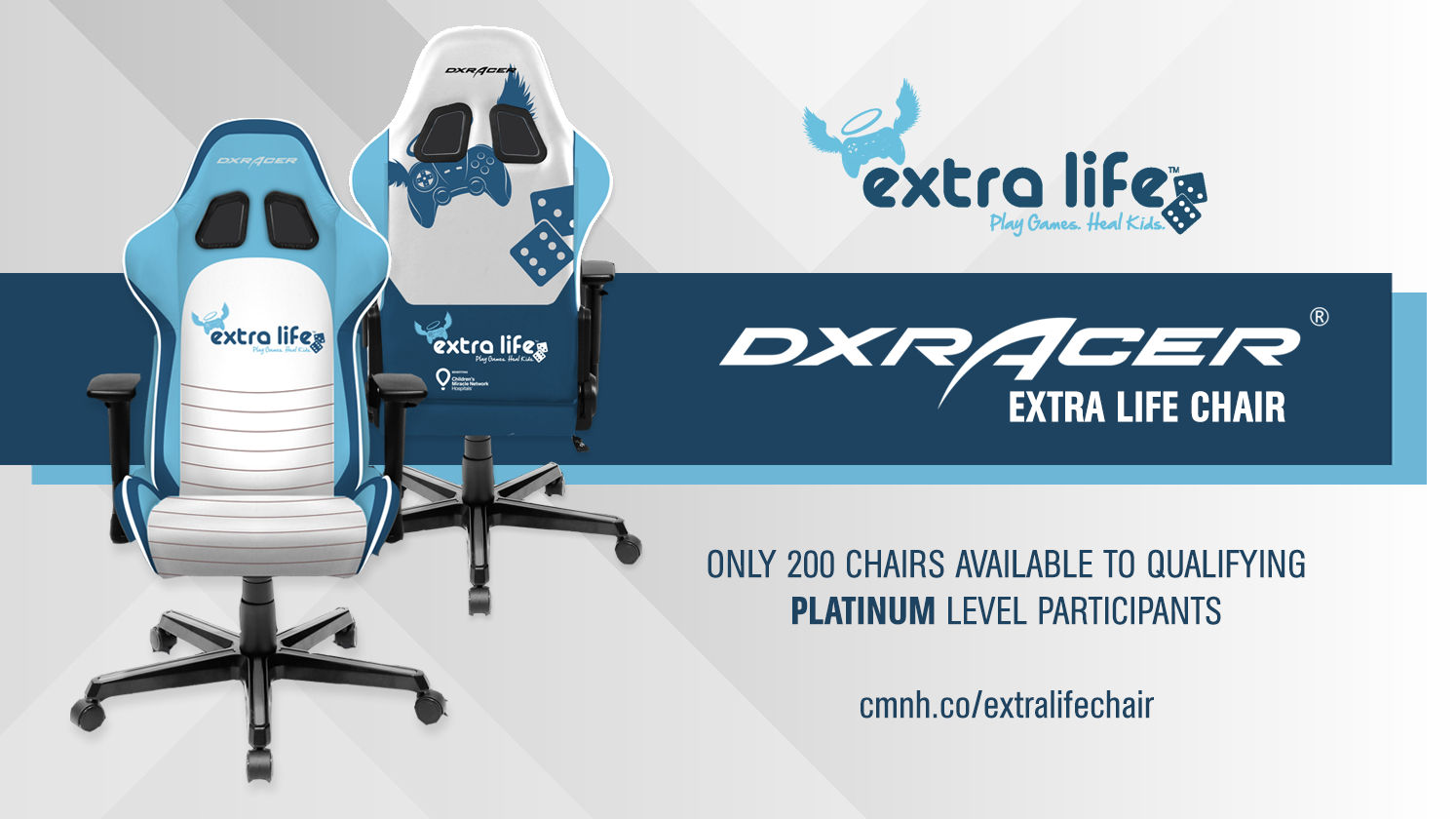 ---
Don't forget to sign up for Extra Life to help sick and injured kids in hospitals around the US and Canada by playing games!