Extra Life 2021: What You Need to Know About Our Exclusive DLC Releases!
New year, new fundraising opportunities for Extra Life.
We want you to get excited, and we mean REALLY excited. In 2021, the Extra Life team will be releasing exclusive DLC items for the community throughout the year. What do we mean by that? These DLC releases are a version of our fundraising incentives program that is available to all registered participants. You read that right: you don't have to be a platinum participant to unlock and redeem these items! While DLC traditionally stands for "Downloadable Content" all of these releases will be physical items that you can fundraise to unlock and that we will mail right to your doorstep!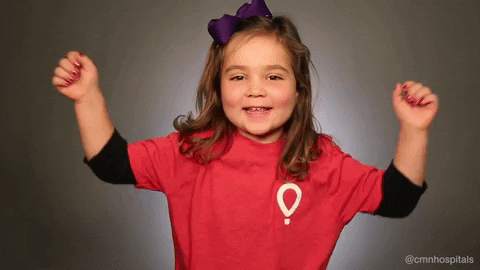 Throughout the remainder of this year, we will be releasing three exclusive opportunities to fundraise to redeem incentive items.
Coming up from March 31st at 12a MT to April 30th at 12a MT, you will have the opportunity to raise $100 and unlock your Extra Life creative DLC. This item will be an Extra Life coloring book and colored pencil set filled with Extra Life logo designs, miracle kid artwork, puzzles, and more!
Released in the Summer,  you will have the opportunity to fundraise to unlock Tabletop DLC.
Released in the Fall, you will have the opportunity to fundraise to unlock Streaming DLC.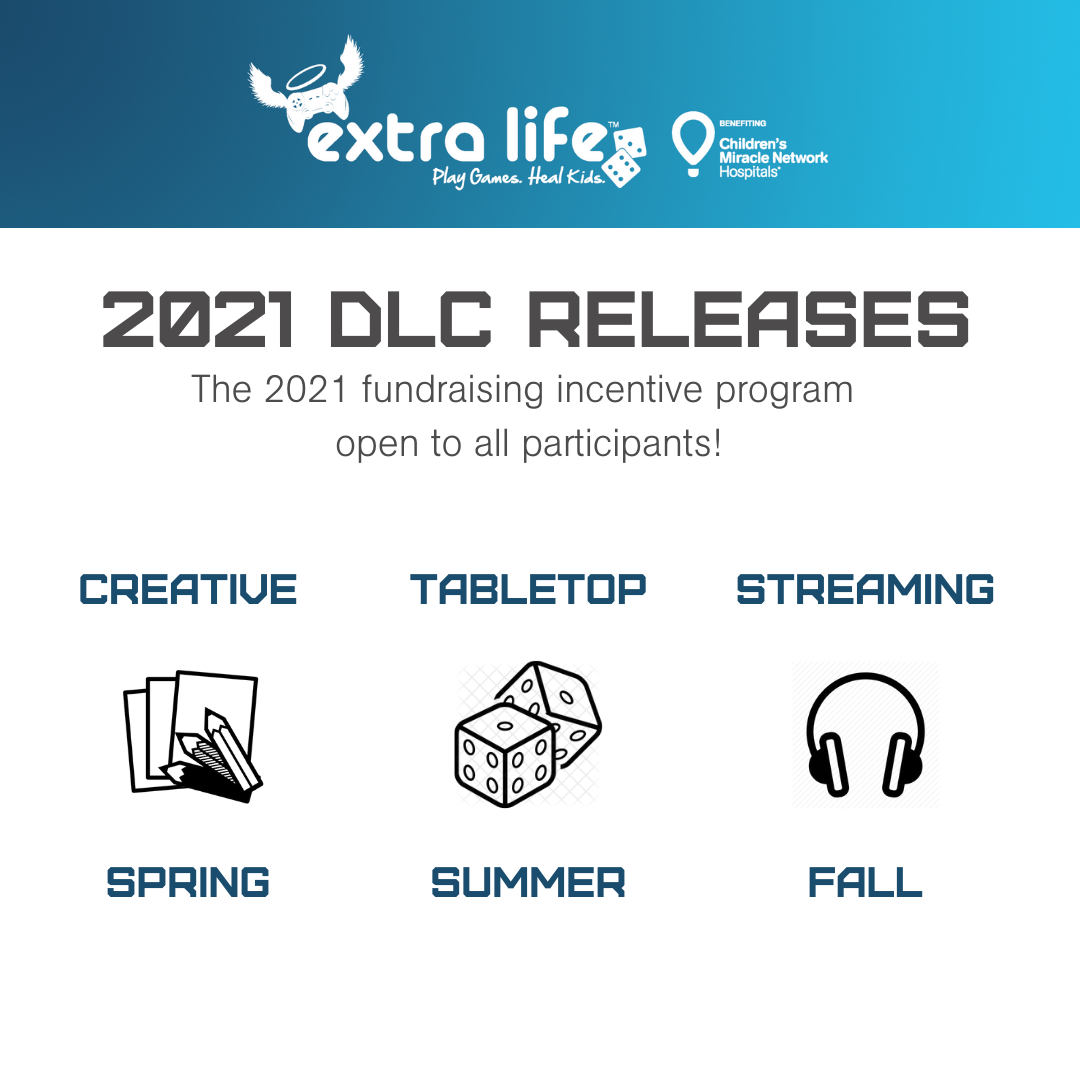 Have more questions?
Head to the Extra Life Knowledge Base to see the responses to our DLC FAQs.
Game On!