Extra Life United: Online Edition | Final Tournament Standings
Did you tune in to see all the excitement of Extra Life United: Online Edition? We were blown away to see so many talented gamers show up virtually to compete #ForTheKids.
The tournament featured a $150,000 USD prize pool to fund the competitors' chosen Children's Miracle Network Hospital. Without further ado, here's our official final standings.
Congrats to the players!
Final Standings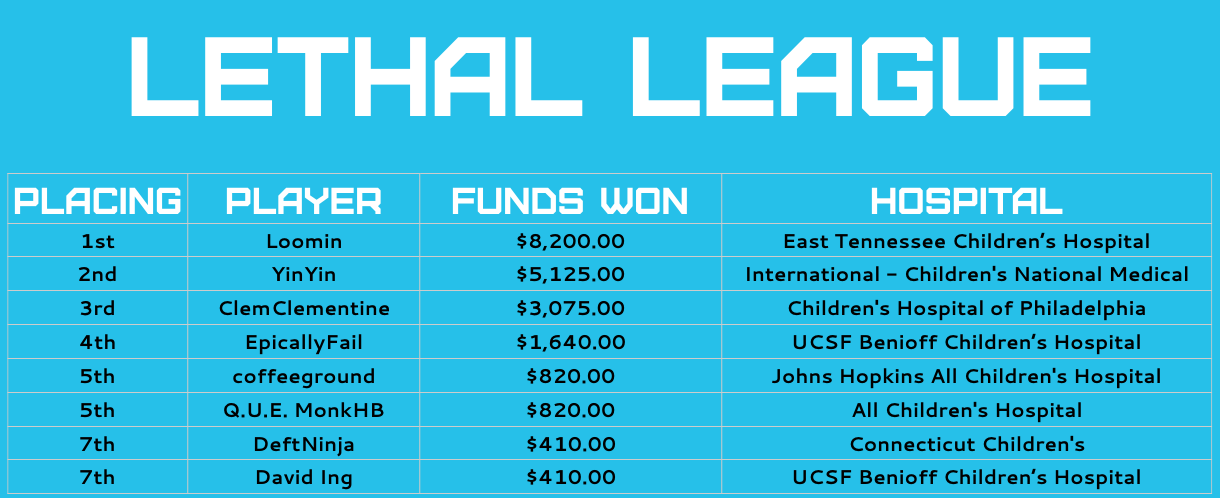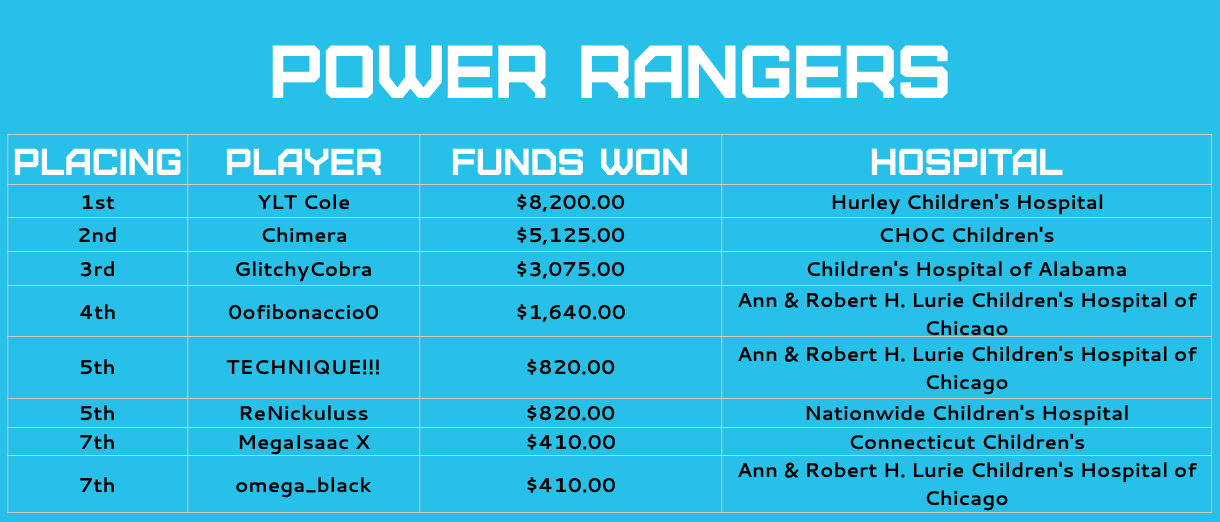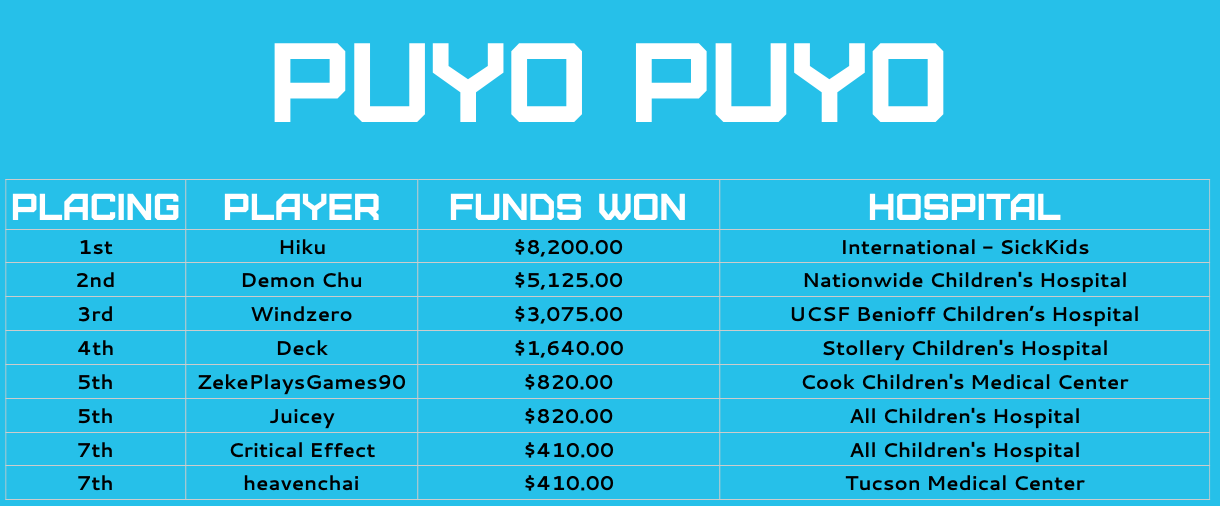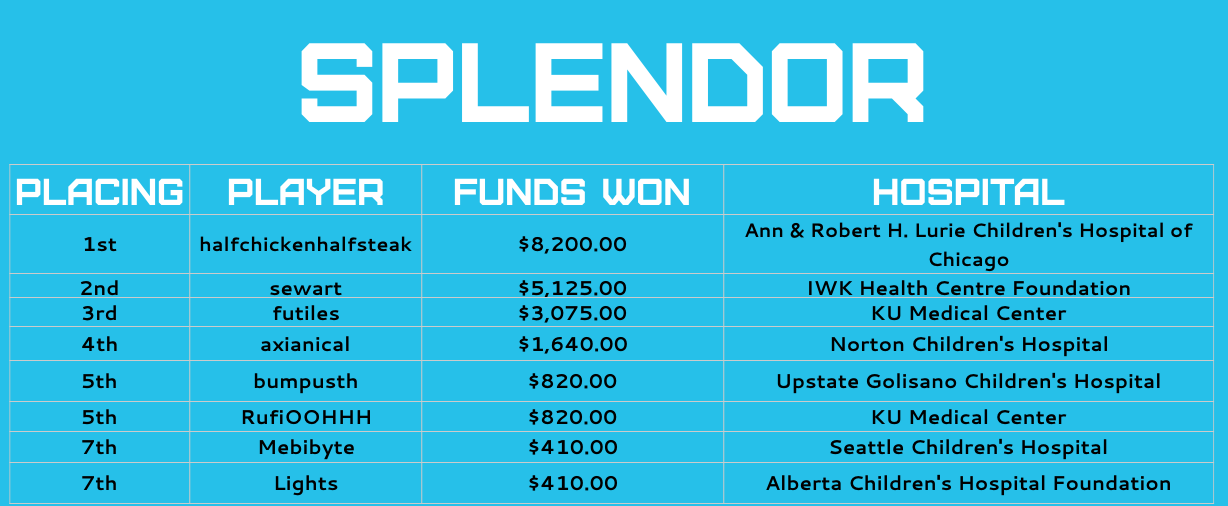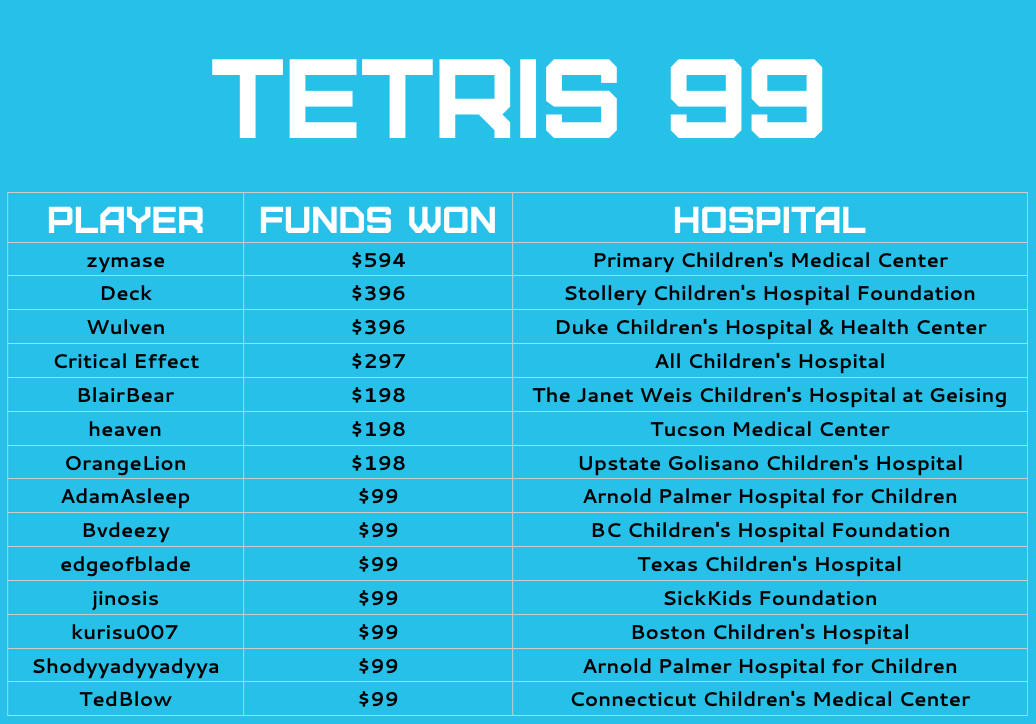 ---
Final Skillz Standings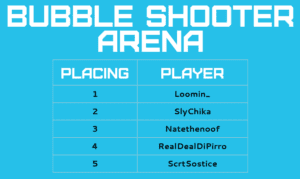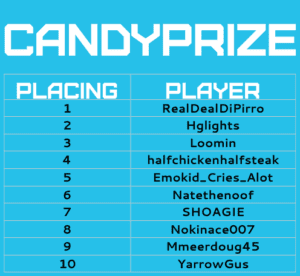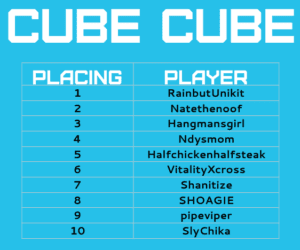 There's still time to raise funds for the COVID-19 Impact Fund through Extra Life United: Online Edition. The fundraising closes on Sunday, April 12.
Consider scheduling a fundraising stream over the weekend to keep the momentum strong as we work to raise funds for children's hospitals when they most need our support. Access broadcast overlays and everything else you would need for your stream here.
This event wouldn't be possible without the generosity of our sponsors. Thank you to Twitch, Skillz, HyperX, Asus, KontrolFreek , GameStop and nWay for donating funds and in-kind goods. Your generosity took this tournament to a whole new level!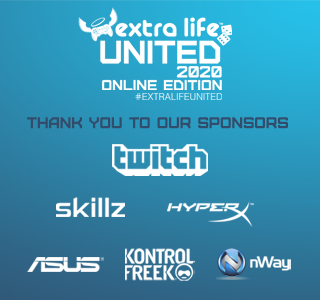 Don't forget to sign up for Extra Life to help sick and injured kids in hospitals around the US and Canada by playing games!