Honoring the LGBTQIA+ Folk Who Help Make Extra Life a Success Every Year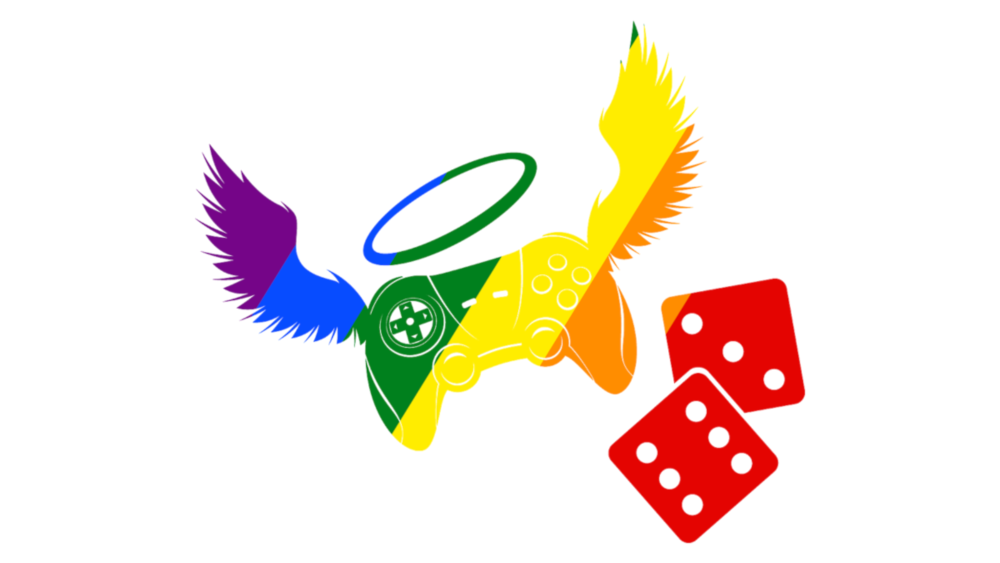 Here we are, the last day of Pride Month 2019. It has been incredible celebrating alongside the LGBTQIA+ community, and we will continue to support kids and participants of all sexualities and genders. For the final bit of Pride Month, we wanted to highlight the ways Extra Life supports the community and a few of the amazing people who have been helping us better serve every kind of kid.
We rang in the month talking about how our Children's Miracle Network Hospitals help youth address issues specific to LGBTQIA+ people. Some kids enter these facilities in need of mental health help in the form of individual and family therapy. Other teens pass through the doors of these places of healing in search of specialized medical support for transgender and gender non-conforming people.
Not only that, but one of our newest Extra Life Ambassadors, Allison, was actually treated in one of those hospitals. Allison is an openly transgender young woman and we are honored that she joined with us to promote Extra Life. She even launched a fundraising effort for Pride Month where she raised over $1,100 USD despite having to end her stream early due to feeling sick.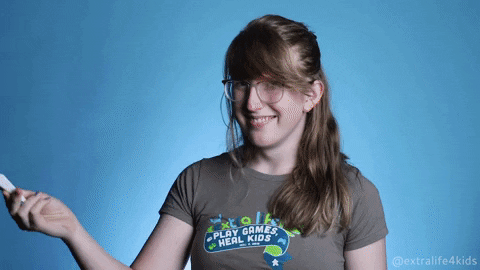 E3 occurs in the middle of Pride Month. I've worked with Extra Life since 2013 and been to each one from then until now, but this was my first one out as a trans woman. The experience was difficult, but it provided the motivation to share an intensely personal look into my experiences. Of course, I did that while talking about my favorite game of all-time, Shadow of the Colossus. It's amazing how games can help us through the difficult times in our lives and allow us to process and find clarity on those times after the fact.
The Extra Life community is full of LGBTQIA+ folk who fell in love with gaming as a way of escaping from bad situations or to find themselves. We wanted to highlight a few of those wonderful folks who take a bit of time out of their lives to share their hobby with those around them in order to raise money for sick and injured kids.
If you haven't heard of Gnome, you really should get on that. He's a killer podcaster, a performing cast member of both Rise of the Demigods and Encounter Roleplay, and runs the social media for Kobold Press, a fantastic indie tabletop developer. Gnome also happens to be an openly trans man who has been volunteering and raising money for Extra Life (as well as numerous other good causes) since 2015! I mean, come on, he streamed less than three hours ago as of this writing to raise money to help an injured dog – how great is that?

Sashirle has spent the last several years building up her streaming presence with the goal of raising money for homegrown charities. So far she has raised over $2,000 USD over the past two years for her local hospital and is almost a third of the way to her 2019 goal of $1500 USD. In the future, she wants to create a non-profit that will promote literacy through gaming which seems like an absolutely amazing thing! Stop by her stream sometime to show your support, donate to her cause, and catch a glimpse of Severus Snape and Dobby the Housecat, her two feline friends.
Of course, it isn't just individuals that support Extra Life, whole groups do, too! Houston Gaymers is the largest organized group of gamers in Texas. The community supports one another by providing a safe and loving environment for LGBTQIA+ folk and allies, both in-game and in real life. Each year, the group turns out to support Texas Children's Hospital through Extra Life, something they have done every year since they were founded in 2009. They also work to provide portable gaming gear to hospitals, nursing homes, and shelters in their community. If you're in or around the Houston area, you should definitely check out Houston Gaymers.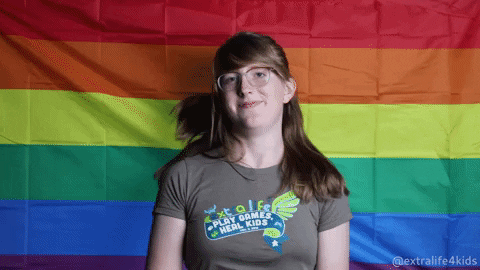 We here at Extra Life know that we have one of the best communities in all of gaming. It's made up of people from all walks of life with different skills and passions who choose to come together every year to help the kids. Some of the people who freely give their labor haven't had the easiest time because of who they are in the context of our world. Thank you for giving us your energy and time. We will always stand by your side, for Pride Month and for all other months to come.
Happy Pride Month, everyone!
If you haven't yet, we encourage you to sign up to participate in Extra Life this year. If you are looking for a team to join or just want to make a contribution, be sure to check out Team Allison. Allison might not have been able to finish her fundraising weekend, but that doesn't mean she has stopped accepting donations – and she'll be back for Game Day later this year.