BBCH Needs Gaming Heroes Like YOU! Join Extra Life in Celebration of Tabletop Appreciation Weekend August 21-22, 2021
Are you a gamer who is looking for ways to give back to your local community? Extra Life has made it easy to fundraise and Change Kids' Health to Change the Future for patients at The Barbara Bush Children's Hospital (BBCH).
What: Extra Life, a program of Children's Miracle Network Hospitals, is a gaming charity that connects you to your community to make a positive impact in the lives of others. Local gamers have raised more than $442,000 for BBCH since 2008.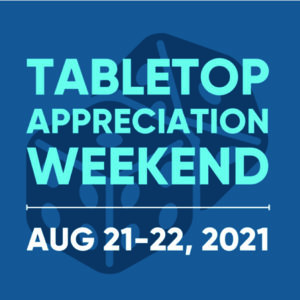 This year is Extra Life's fifth annual Tabletop Appreciation Weekend. Here's how you can join in on our celebration of tabletop gaming:
Sign up

Visit extra-life.orgto register and select "The Barbara Bush Children's Hospital" to play tabletop (or any games, really!) for patients at BBCH!

Raise money

Ask your friends and family to donate, or create a fundraising team.

Play games

To help Change Kids' Health and Change the Future!
Don't forget to:
62 kids enter a Children's Miracle Network Hospital like ours every minute. Stop missing opportunities to be a gaming hero, and start playing games to Change Kids' Health and Change the Future.
For any local Extra Life questions, feel free to contact Meaghan, BBCH Philanthropy Specialist- Extra Life at mmcnamara@mmc.org.