Community Spotlight: Tabletop Weekend!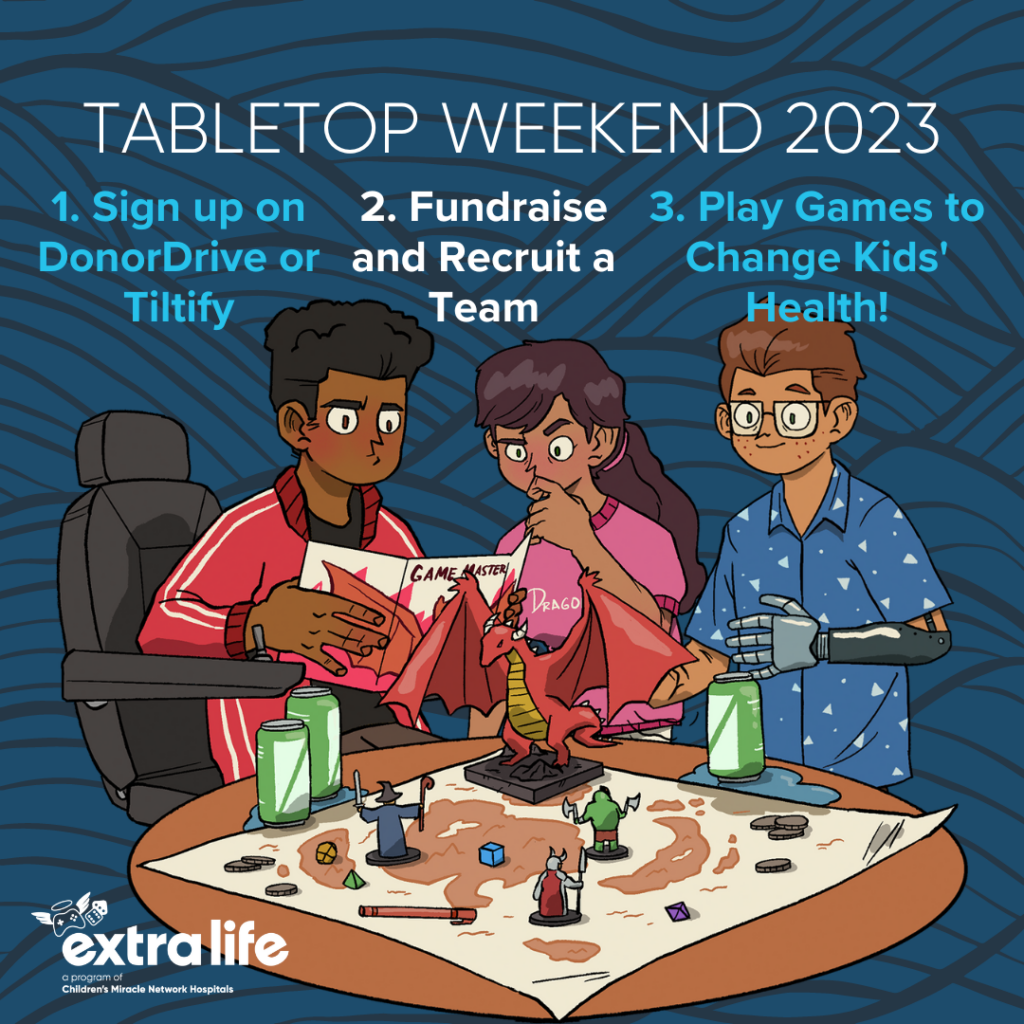 We are one week away from Tabletop Weekend! Knowing that, we wanted to highlight some of the Extra Lifers that are hosting events during Tabletop Weekend! If you are in their area or if they are streaming, be sure to check them out!
Returning to from last year to support Extra Life, Tabletop Live Network (TLN) is hosting tabletop streams all weekend! They are starting the weekend on the TLN Twitch channel from 5 to 9 PM PT with a Kickoff Party! Then you can find their community members streaming Saturday and Sunday 10 AM to 10 PM PT!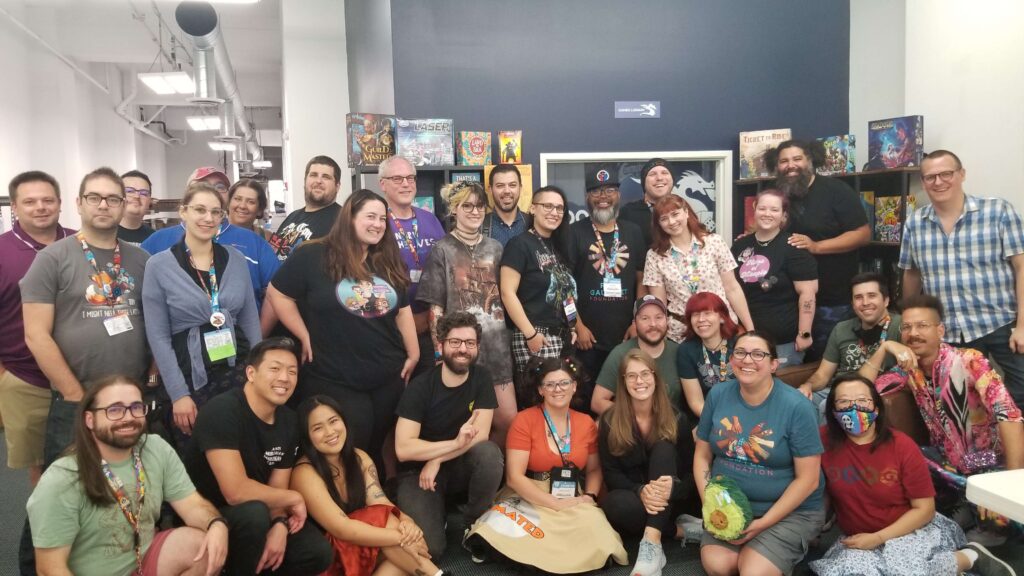 The Extra Life Sacramento Guild is partnering with Hobby Quest in Roseville for a fun Catan tournament! Entry fee for the event will be $5 and the event will be on Sunday the 20th at 12:30 PM. Players will play three games of Catan in four player matches, and the highest scoring individuals will move to Semi-finals or Finals depending on the number of entrants. Winners of the tournament will get a variety of promotional material including pins, game pieces, and discount codes. All proceeds benefit UC Davis Children's Hospital! If you are in the Sacramento area, check join the tournament!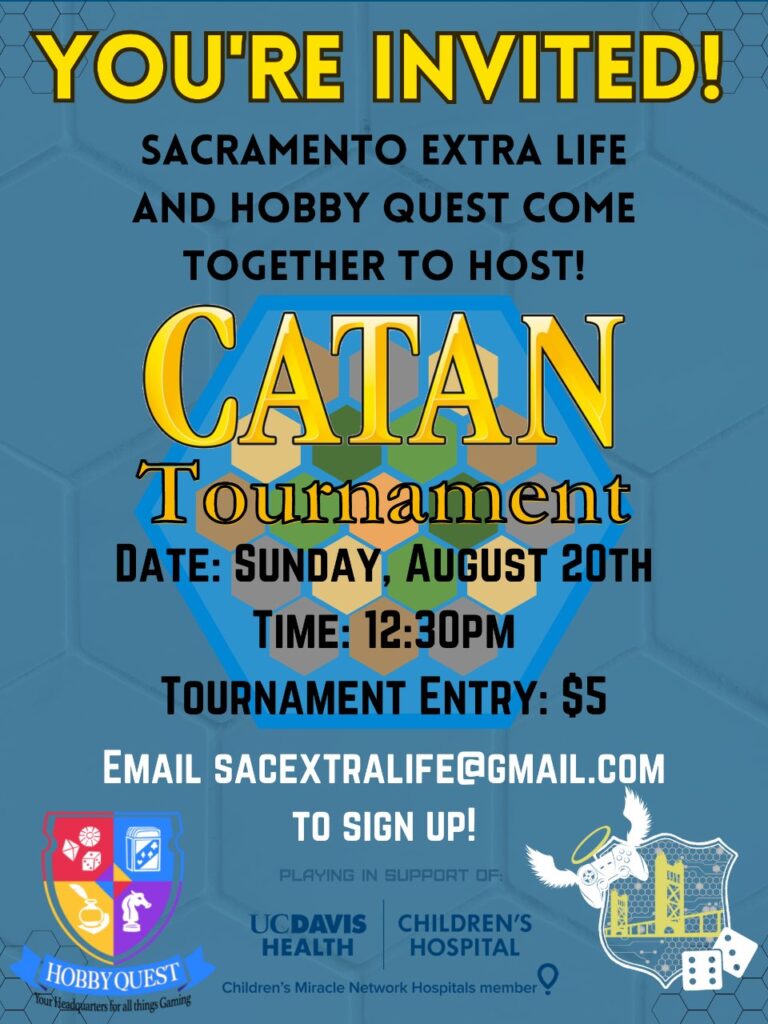 The Gathering Place in Durham, NC, is hosting a weekend long convention called The Gathering – An Extra Life Convention. They will have Magic the Gathering artists and personalities, silent auctions, charity drawings, vendors, and more! Also, 100% of the proceeds will go to Extra Life!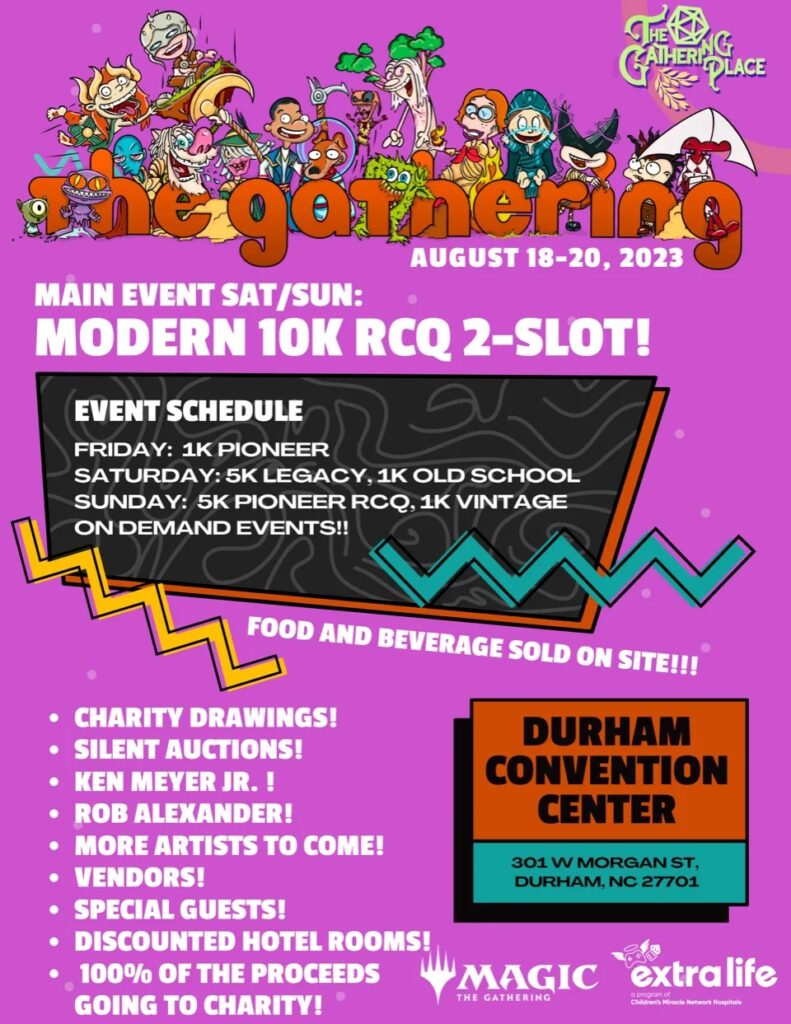 The Extra Life Winnipeg Guild is hosting a booth at Across the Board, a local gaming cafe! Every person who signs up to fundraise for Extra Life will receive a gift bag with Extra Life info, buttons, candy, toys, and socks with their hospital's mascot Dr. GoodBear! Across the Board is donating a portion of their gaming fee, a portion of their food profit, items for a giveaway, and items for folks who sign up for Extra Life!
If you are around the Syracuse, NY area check out Tabletop Day at Destiny USA Saturday, 8/19, from 12 PM – 6 PM! They will have play to win games, a free play area for board games and video games, free buttons, appearances by game designers and developers, board game demos, and Bullfinch Brewing is donating 5% of every check to Extra Life!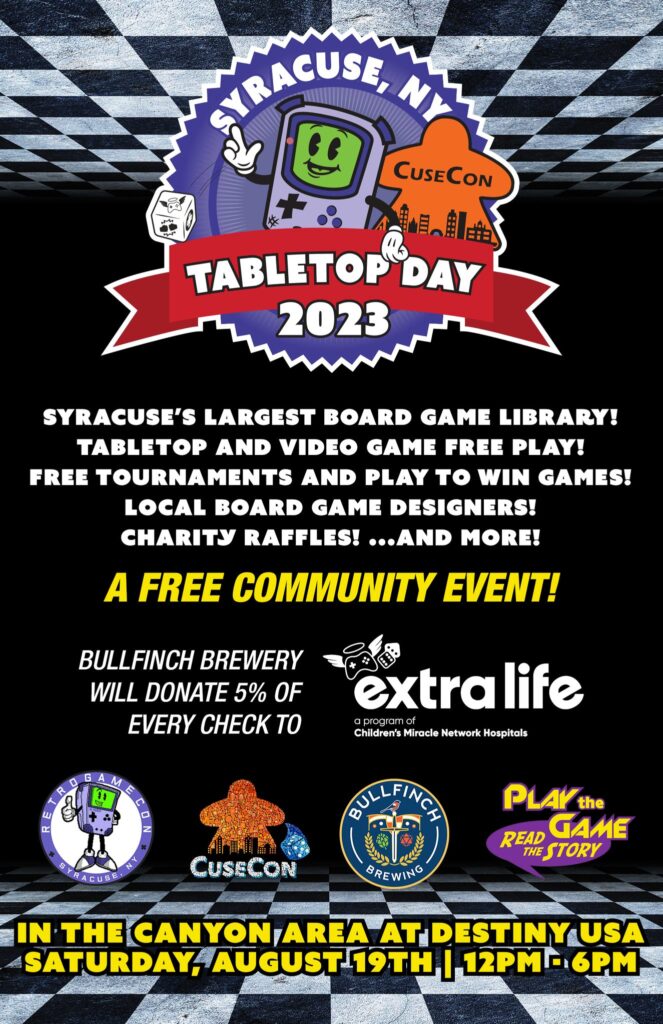 Aimi Ikari, Extra Lifer supporting Le Bonheur Children's Hospital in Memphis, TN, is hosting a D&D One Shot on Friday, 8/18 at 4 PM CT on her Twitch Channel! Her stream will have special incentives to influence the game and her players! A certain Extra Life Community Manager might be one of the players!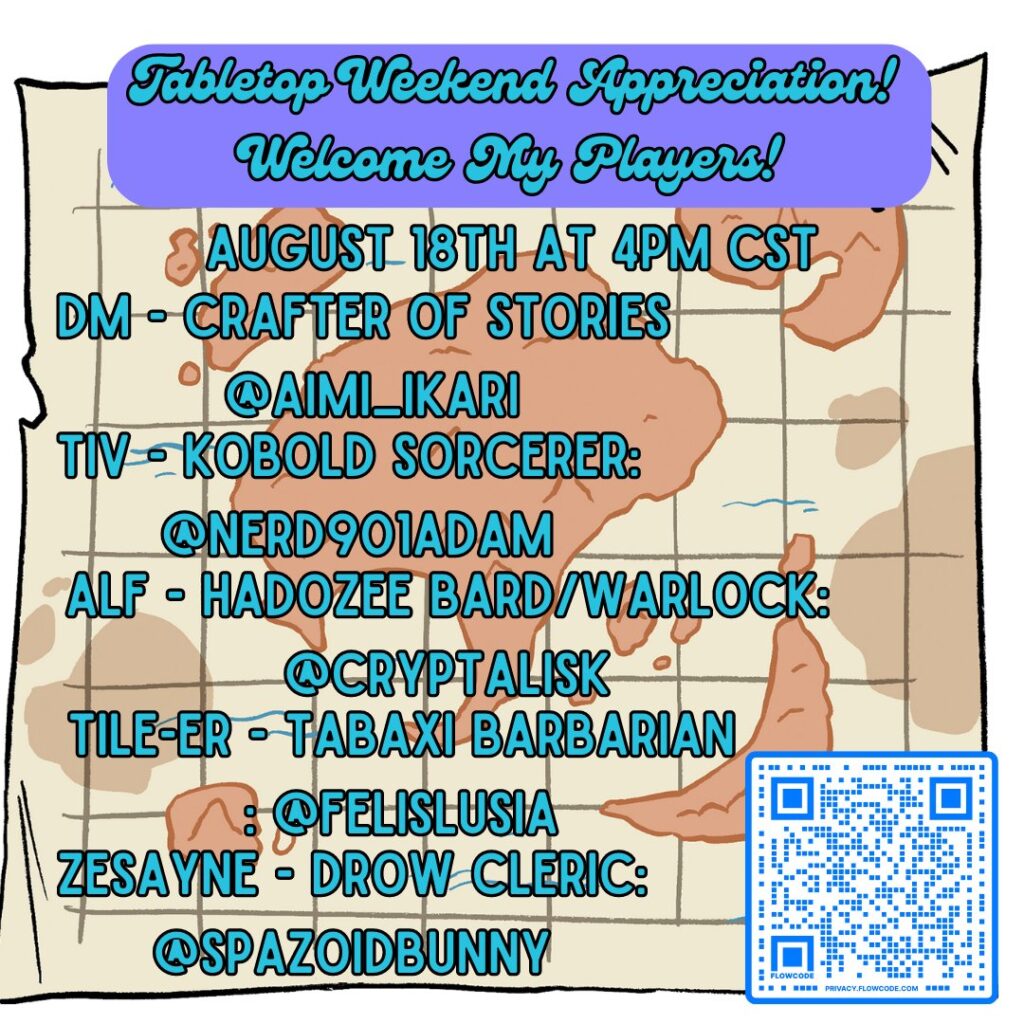 The Extra Life Wisconsin Guild is hosting a Tabletop Day at Hotel Retlaw in downtown Fond du Lac, WI, on Sunday, 8/20, from 12 PM to 6 PM! This event is open to the public, and all ages! All donations are digital only and benefit Children's Wisconsin.