Fundraising Ideas with Dexterity, Skill, or Trivia Challenges
Tabletop Weekend is a great opportunity for Extra Lifers to fundraise without video games, live streams, or *gasp* board games! Just because we're gamers doesn't mean that every fundraising idea is required to focus on gaming.
If you're looking to raise funds for Extra Life while engaging participants in exciting challenges, you've come to the right place. Check out this list of skill, dexterity, and trivia-based fundraising ideas that add an element of friendly competition to your fundraising efforts.
These creative and interactive activities not only generate donations for Children's Miracle Network Hospitals, but also create a memorable experience for participants and supporters alike. Embrace the spirit of fun and philanthropy as we explore these fantastic fundraising opportunities that bring communities together to make a lasting impact on young lives. Let's dive into these skillful adventures and raise the bar for Extra Life!
Trivia Night Extravaganza:
Host a trivia night at a local venue (or online). Participants can form teams and compete in various rounds of challenging trivia questions. Charge an entry fee for each team, and offer prizes for the winners. Incorporate Extra Life information and videos during intermissions to raise awareness about the cause.

Skill-Based Tournament:
Organize a tournament that focuses on games requiring skill and dexterity, such as Crokinole, foosball, ping pong, ladder ball, Spikeball/Slammo, shuffleboard, paper football, cornhole, etc. Participants can register for the tournament and seek sponsorships for their performance. Encourage spectators to make donations and cheer on their favorite players.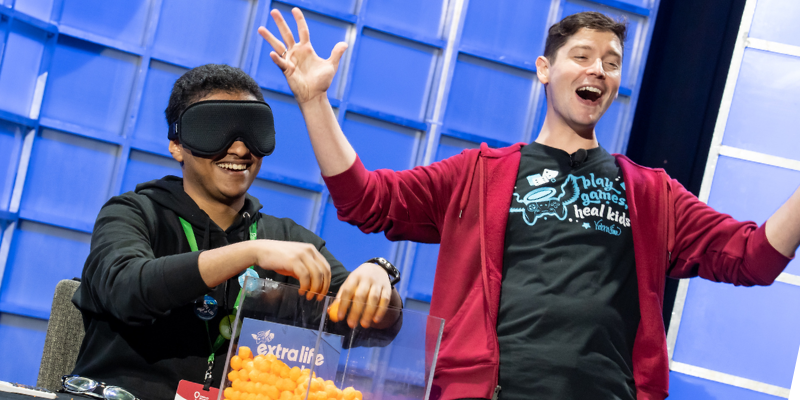 Escape Room Challenge:
Partner with an escape room facility to host a charity challenge. Teams will try to escape within a set time while also raising funds for Extra Life through individual and team sponsorships. Participants can share their fundraising pages with friends and family to generate support.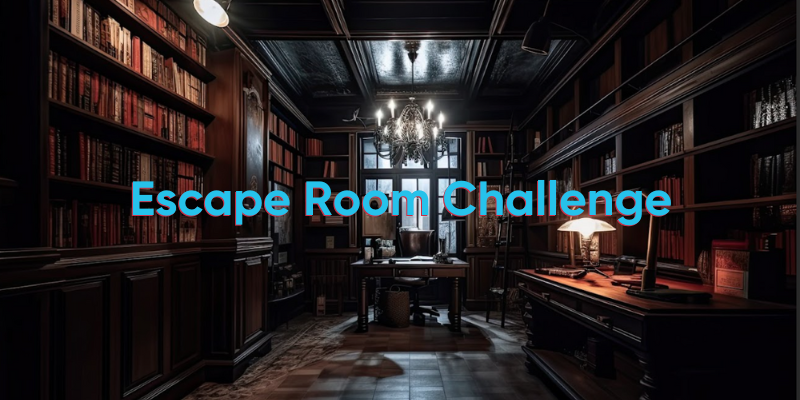 Dance-Off Fundraiser:
Hold a dance-off competition where individuals or groups showcase their dance moves. Participants can collect donations based on the number of minutes they dance or for specific dance challenges. Invite local dance schools and instructors to join the event. Don't forget to record as much as you can, then post to YouTube, TikTok, and other social channels to promote next year's event and establish new donation challenges.

Golf Putting Challenge:
Organize a putting challenge at a local golf course or miniature golf facility. If you don't have access to either, you can always create your own course out of resources at your disposal. Who knows, the unique course might make your event even MORE desirable, depending on how you promote it. Participants can secure sponsorships per successful putt or participate with a flat entry fee. Sell mulligans for additional donations. Provide refreshments and Extra Life promotional materials on-site.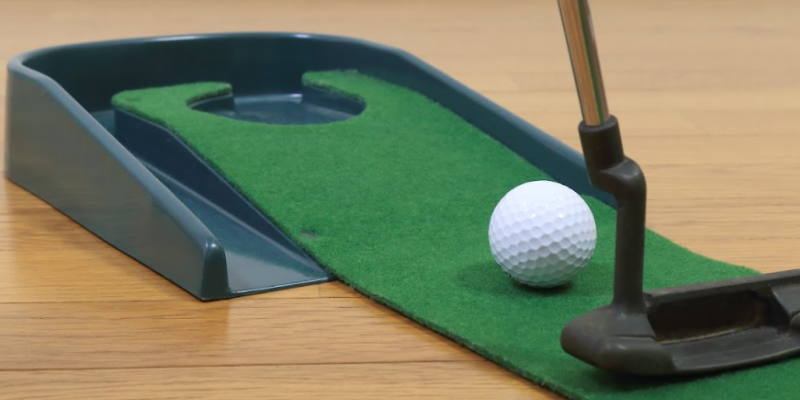 Skill-a-Thon Competition:
Host a "Skill-a-Thon" event featuring various skill-based challenges, such as stacking cups, solving puzzles, balancing objects, or tossing rings. Participants can rotate through stations and gather sponsorships for their overall performance.

Trivia Hunt Scavenger Race:
Create a trivia-themed scavenger hunt through the city or a designated area. Teams must solve trivia questions to receive clues leading them to the next location. Charge an entry fee for each team and encourage fundraising throughout the race. Ask local establishments to donate (or offer in-kind refreshments) in order to become a stop along the journey.

Karaoke Battle Royale:
Arrange a karaoke night with a competitive twist. Participants can sign up to perform their favorite songs and gather donations from friends, family, and colleagues to vote for them. The singer with the most donations wins the title of "Karaoke Champion." Be sure you record as many performances as possible to use as promo material for next year's event (or to require fundraising milestones in order to unlock or block videos from being posted).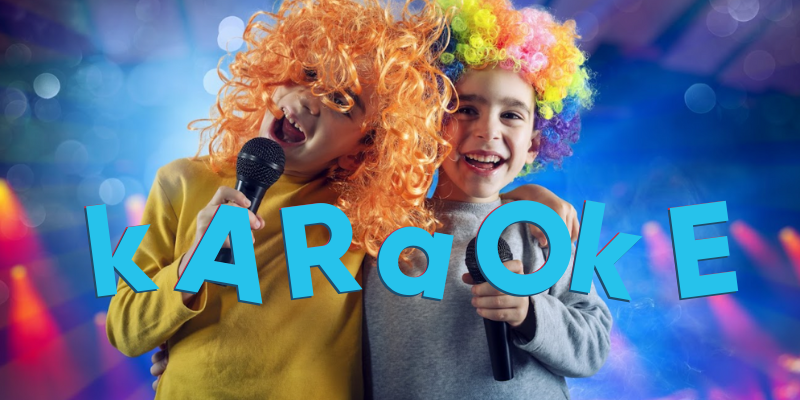 Skill Showcase Exhibition:
Organize a skill showcase event where participants can demonstrate their unique talents, such as juggling, magic tricks, or freestyle sports performances. Encourage participants to create online fundraising pages and promote their acts to gather donations from supporters.

Hosting fundraising events with dexterity, skill, and trivia challenges not only raises funds for Extra Life but also adds an element of excitement and engagement. By combining entertainment and friendly competition, these events attract participants and supporters alike, making a positive impact on member hospitals and the communities they serve. With creativity and passion, these skill-based fundraising ideas can be successful in generating donations and spreading awareness for the cause. Let's come together, have fun, and make a difference in the lives of children in need!