Extra Life North Breaks Goals and Records for the Children's Hospital Foundation of Manitoba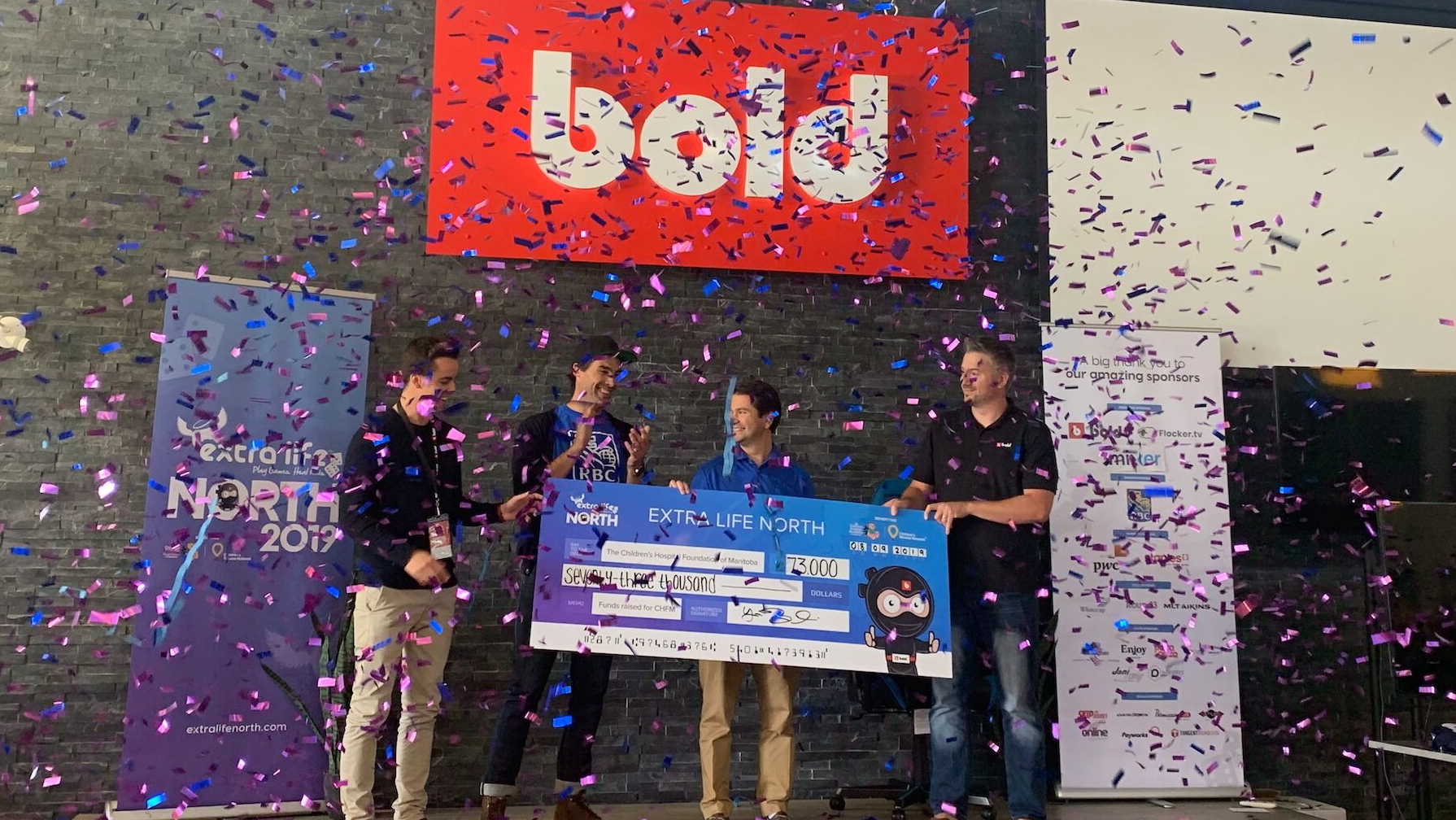 The only thing better than Extra Lifers coming together to support their local kids is Extra Lifers coming together in record-setting ways to support their local kids. Earlier this month, Extra Lifers from across central Canada descended upon Winnipeg to participate in Extra Life North, a weekend-long fundraiser to help the kids in the Children's Hospital Foundation of Manitoba. The event came together due to the diligence and dedication of the Extra Life guild leadership in Winnipeg paired with the assistance of Bold Commerce. Seeing Extra Lifers on the news doing good in their communities never gets old.
Stephane Maynard, Bold Commerce's co-founder, appeared on CTV News in Winnepeg to describe the event's mission saying, "Our goal for today is to raise over $50,000. 100% of the proceeds go straight to the Children's Hospital Foundation of Manitoba. It helps kids in need who are sick or injured and goes directly to whatever the hospital needs at that time to make and deliver proper care."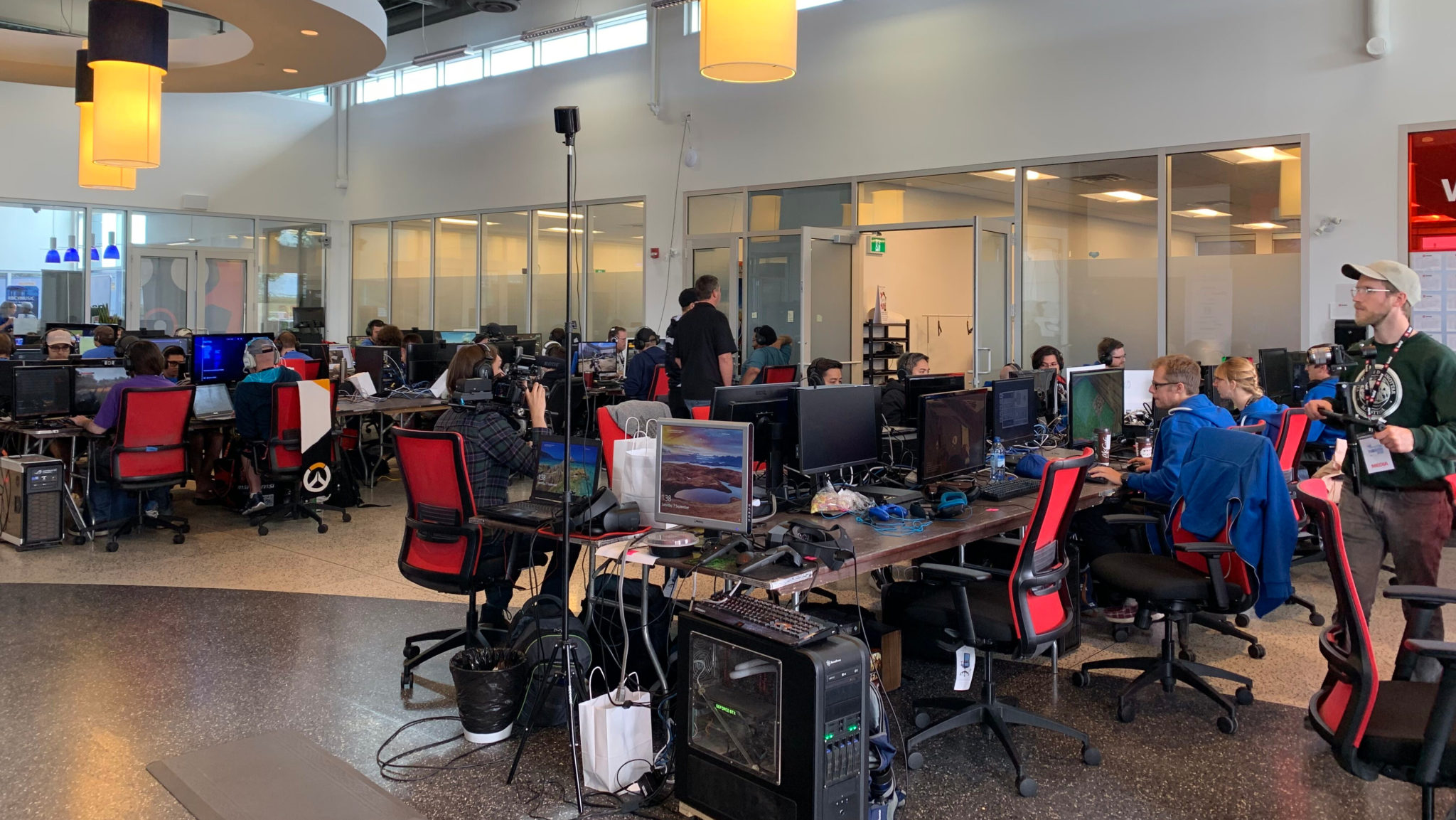 We're thankful for people like Stephane and Bold's Nadia Selby for making Extra Life North possible. The event was originally planned to take place in a sporting arena, but plans for that fell through. Luckily, Bold Commerce was able to step in and offer Extra Life North space in their Winnipeg-based headquarters. That's no small feat, especially considering that Extra Life North was considered by its organizers to be the largest Extra Life event in central Canada to date!
Extra Life North surpassed all expectations despite the setbacks organizers experienced. They set a fundraising goal of $50,000 USD. While there was some doubt as to whether the over 235 gamers in attendance would be able to bring in that much, the event decided to shoot for the stars. The total raised by Extra Life North participants now tallies at over $55,000 USD! That's freaking incredible and we are blown away by what Extra Lifers have been able to achieve in Winnipeg.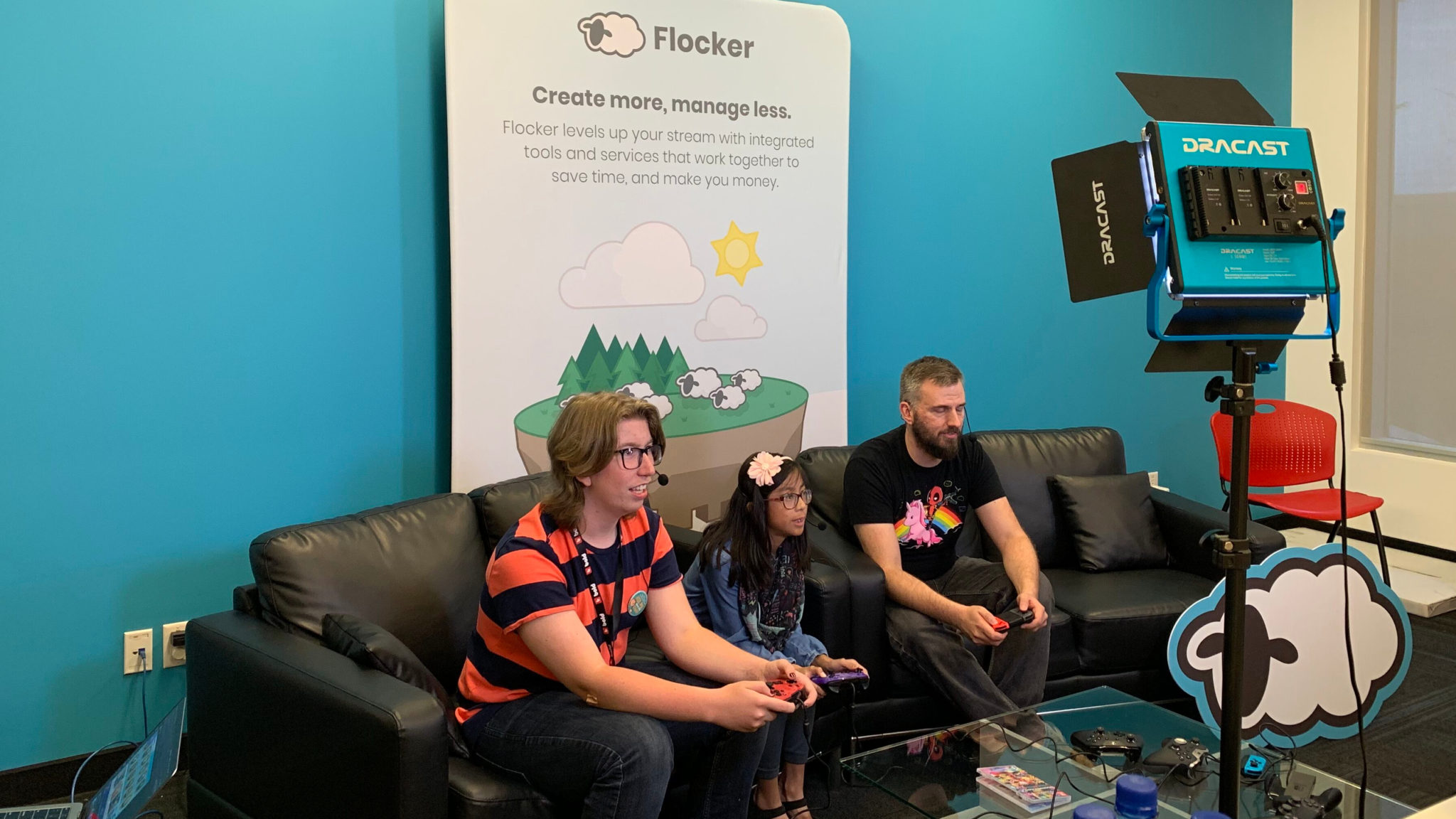 Kirk Veerback, a member of Winnipeg's Extra Life guild leadership, appeared on CBC Winnipeg to talk about the event:
It is all about gaming in general. It is not exclusive to video games. It can be board games, card games, tabletop games like D&D. Whatever you like doing, you can do it for Extra Life. It's always nice to get the board gaming folks out to these events and take a break from looking at screens all 24 hours and go play, you know? … We have a place for power and for you to sleep, but bring your own TVs, game consoles, and whatever you're planning on doing.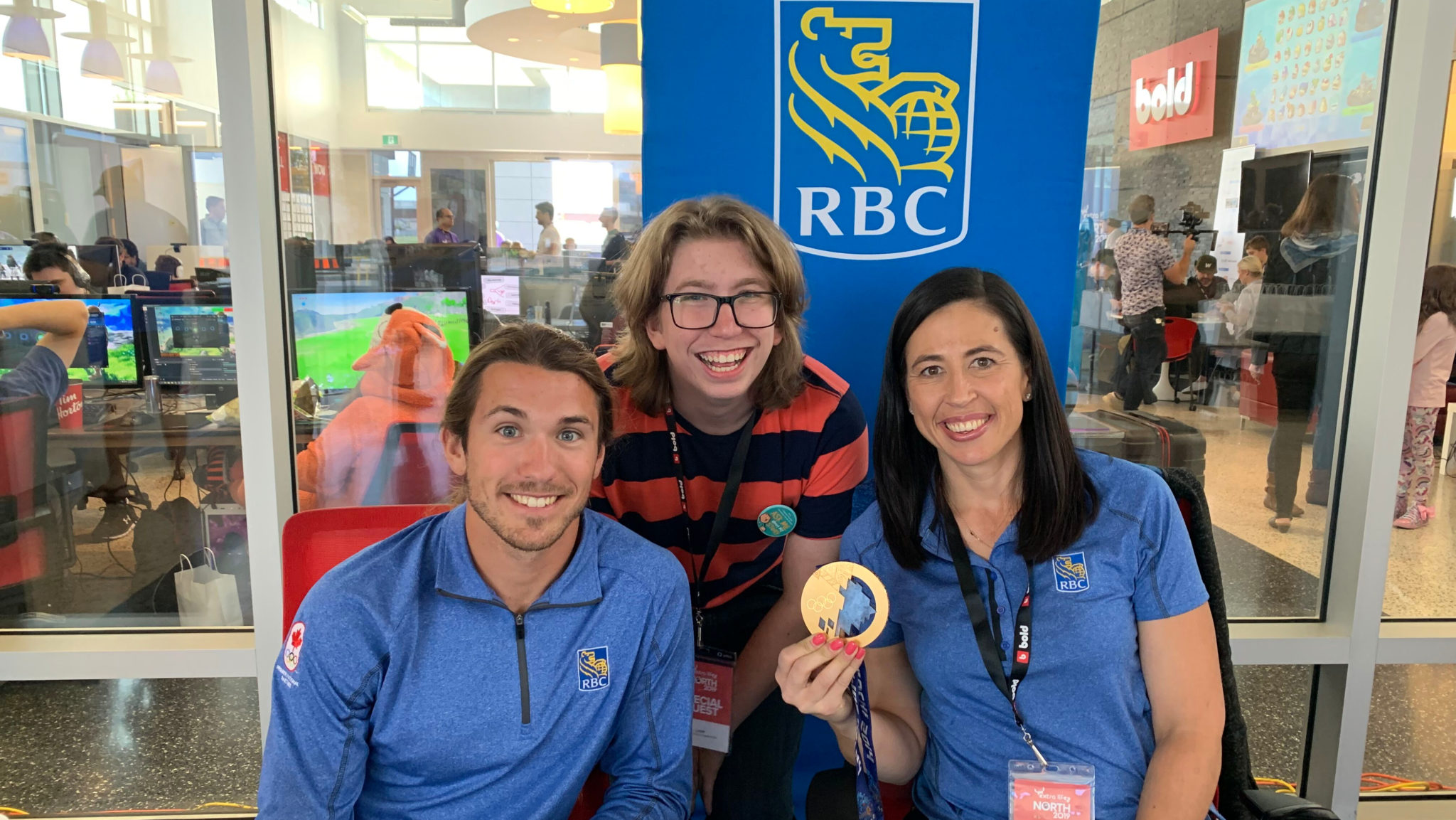 In addition to the gamers, Extra Life North featured a number of children who have been through Children's Hospital Foundation of Manitoba as well as the support of numerous Canadian companies and celebrities. The Royal Bank of Canada teamed up with Olympians Jill Officer (Olympic gold medalist and holder of two World Curling Championship titles) and James Lavallée (Canadian Olympic kayak team member) to get them to Extra Life North.
The two interacted with the kids and even got in on the gaming themselves! Nathan Beaulieu of the Winnipeg Jets even made an appearance, challenging the champions to some of his favorite games. Finally, Winnipeg's most widely acclaimed morning radio host, Ace Burpee, served as the MC for the event, helping to keep up the energy for the duration of the 24-hour marathon.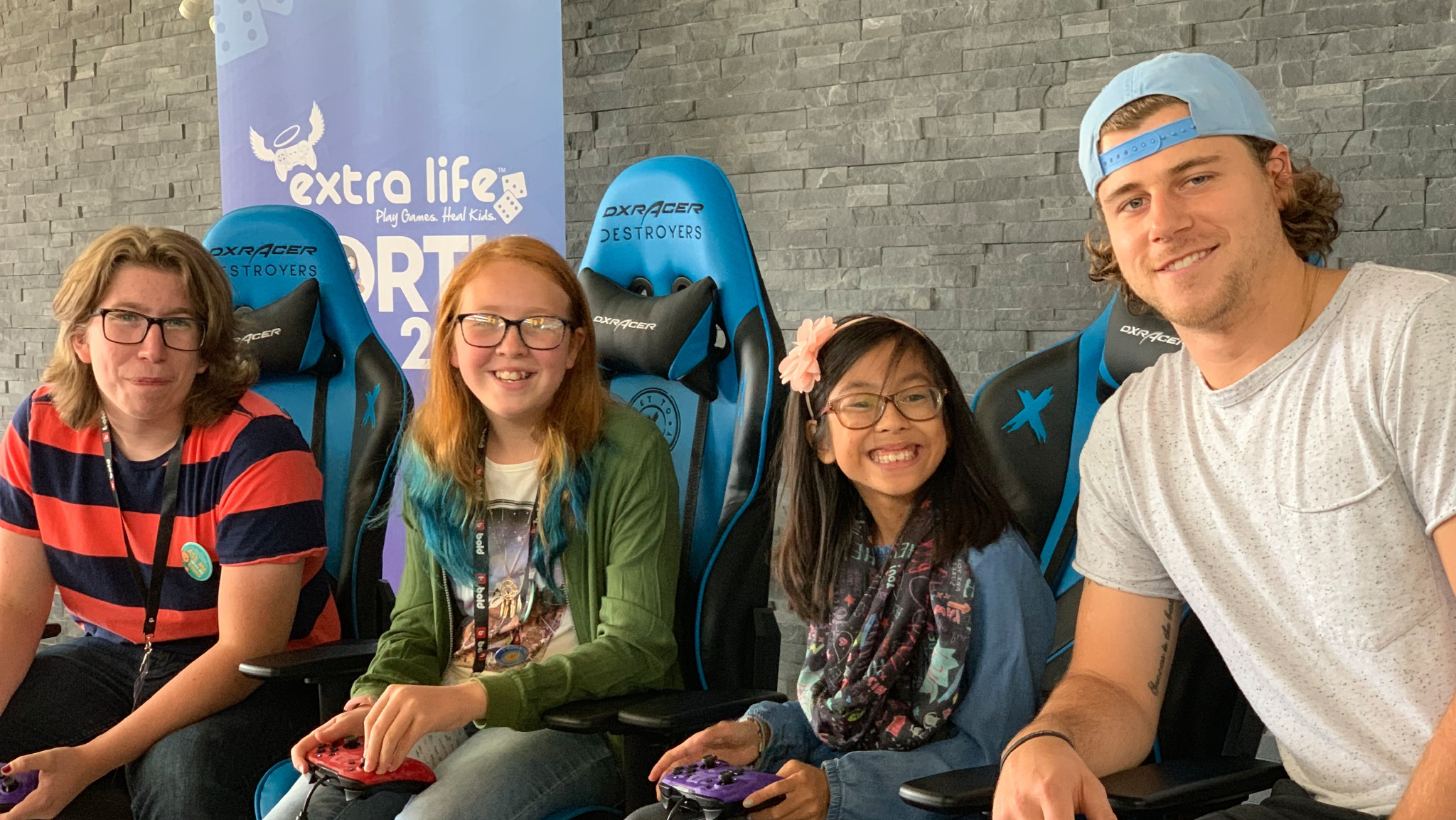 This isn't Extra Life North's first year running, either. Logan Quatamber, the Champion Child from 2016, has been attending the event over the years, watching it grow. Talking with CHVN radio, he explained what he loves so much about it, "It's awesome to see what all the volunteers are doing. It's just amazing what they put on, as far as the Children's Hospital, and what the outcome is. You come here, play games, and raise a lot of money. It gives me a good feeling coming in here … even though it's a fun time, it's all going towards something and means something."
Here's to many more years of changing the lives of children at Extra Life North!
Don't forget to sign up for Extra Life to help sick and injured kids in hospitals around the US and Canada by playing games!