Gamers Power Up for Sanford Children's
Since the first Game Day in 2008, Extra Life has raised over $50 million for Children's Miracle Network Hospitals.
Sanford Children's Hospital is grateful to recognize the gamers that have come together to bring this fun and exciting fundraiser to life! Whether it is serious gaming on Twitch or playing a board game with loved ones, every gamer is a vital part of this incredible community!
In 2019, Extra Life raised over $20,000 for Sanford Children's Hospital! This is a more than 50% increase over their 2018 total.
Every dollar raised goes to supporting the mission of Sanford Children's – sharing God's love through the work of health, healing and comfort. Extra Life fundraising is unrestricted, meaning that Sanford Children's is able to use these funds meet the greatest needs.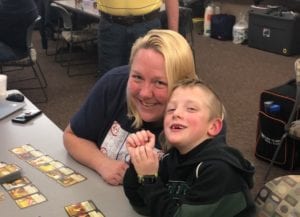 A special shout out to the top three fundraisers for Extra Life in 2019:
Keegan Brown–$4,497
Jamie Sims–$1,550
Michael Fahrenbruch–$1,445
And thank you to our top four fundraising teams in 2019:
Valhalla–$6,809
Sioux Empire Extra Life–$3,580
Average Joes Gaming: $1,523
Zylla Gaming: $1,468
Extra Life is a year round fundraising community, so you can already sign up to join us in 2020! To learn more about Extra Life, please visit extra-life.org