NBA All-Star Gordon Hayward Streamed #ForTheKids on Game Day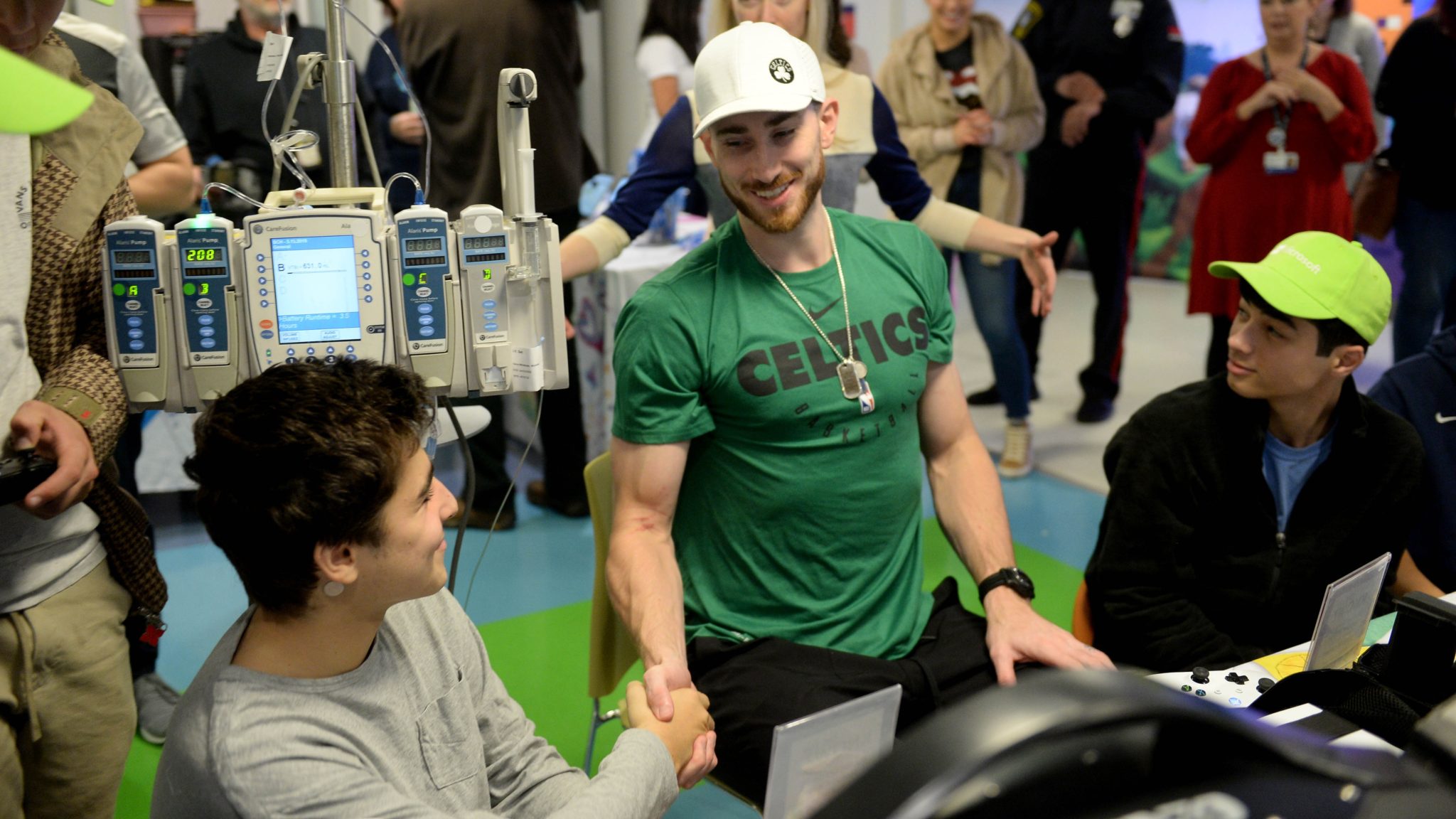 Gordon Hayward, NBA All-Star and small forward of the Boston Celtics, loves games on and off the basketball court. He also love helping the kids in his community who look up to him as a role-model. That's why for Game Day 2019, Hayward teamed up with Extra Life to game for Boston Children's Hospital!
Hayward has played for the Celtics since July 2017. A handful of minutes into the 2017 season opener, a faulty landing caused him to suffer a debilitating leg injury that put him out of commission for the year. As a result of the injury, Hayward needed multiple surgeries to get back into playing on the court. During his time recovering, he spent his downtime playing Overwatch and Call of Duty: Black Ops 4.
Thank you @gordonhayward & his wife Robyn for visiting our patients today! We are excited to launch this year's @ExtraLife4Kids campaign to be a game changer for kids? Help Gordon reach his fundraising goal here: https://t.co/SduBIVAgiz pic.twitter.com/EFduUoEMQM

— Boston Children's (@BostonChildrens) September 16, 2019
While stuck in a medical leg brace to help him heal from the surgery, he learned how helpful gaming can be while allowing the body to heal. That inspired him to get involved in Extra Life and help kids at Boston Children's Hospital. "Gaming was a helpful distraction for me while rehabbing," explained Hayward, "Gaming can be a distraction tool for kids while they're in the hospital, too. That's just one reason why I'm committed to helping the kids at Boston Children's Hospital."
Back in September, Hayward visited Boston Children's Hospital to spend time gaming with the kids. The visit made local Chicago news and kicked off the basketballer's push toward his Game Day stream on November 2.
Everything Hayward raises through Extra Life will go to support Boston Children's Hospital. He's playing to build up the Every Child Fund's mission at Boston Children's. The Every Child Fund includes the Child Life Program that was designed to help children feel at home and comfortable in the hospital through fun activities, games, and more. The goal is to help kids heal faster by improving their environment and lifting their spirits.
Hayward set up an Extra Life page and team for his Game Day streaming efforts. His goal for 2019? $10,000 USD! If you want to join Hayward on his mission to help the kids of Boston, donations are being taken throughout 2019. You can even start you own page and host your own event to raise money from your community to help kids in your local children's hospital.
It's never too late to sign up for Extra Life to help sick and injured kids in hospitals around the US and Canada by playing games! Donations for 2019 are accepted year-round!