We Continue to be Blown Away By Humble Bundle
One of the most powerful partnerships that Extra Life has is with Humble Bundle. Humble Bundle sells games, ebooks, software and other digital content and they are deeply committed to supporting charity along the way. You can purchase various digital content bundles and each bundle will help fund a unique non-profit. Additionally, every month Humble Bundle selects a featured charity to shine a special light on. This strategic effort since 2010 has made an incredible philanthropic impact; in fact this past June, Humble Bundle celebrated raising a cumulative $150,000,000.00 USD for charity!
Through this consistent business model, Humble Bundle was able to fund over $800,000.00 USD in support of Extra Life in 2019! Here's a recap of their activations for us over the year:
Sonic the Hedgehog Bundle | Dec 2018-Jan 2019
Kicking the year off, you could purchase a bundle featuring twelve Sonic games by SEGA. This nostalgia-inducing bundle raised over $40,000.00 USD for Extra Life.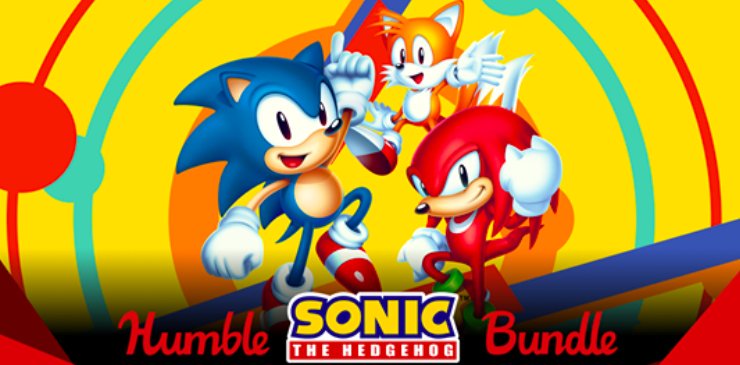 Double Fine Presents Bundle | January 2019
The folks at Humble Bundle wasted no time activating again in early 2019 for Extra Life. As soon as the Sonic the Hedgehog bundle closed, they opened up the Double Fine Presents bundle. Buyers had a chance to celebrate five years of games published by Double Fine Productions, accessing seven games and five soundtracks in late January. Thank you to Greg Rice at Double Fine Productions for helping to make this possible. This campaign raised an amazing $24,000 USD #ForTheKids!
Featured Charity | March 2019
We were so honored to then be featured for a full month in March on Humble Bundle's website. This meant that we received donations in March on any bundle for sale on their site. It's amazing what a month of fundraising can do through such a popular gaming site. As March's featured charity, Humble Bundle was able to raise nearly $600,000 USD for Extra Life!
JUST IN: #EXTRALIFE is the featured charity on @humble bundle all month long! Every purchase helps the families treated at @CMNHospitals throughout North America so go #TreatYoself to some games! #BuyGamesHealKids https://t.co/nRBsRAWCyn pic.twitter.com/hrPbAiImtA

— Extra Life (@ExtraLife4Kids) March 2, 2018
BANDAI NAMCO Bundle | April 2019
Humble Bundle had no intention of slowing down in early 2019 to support Extra Life. In April, they opened up a BANDAI NAMCO Bundle including Tekken 7,  GOD EATER 2: Rage Burst, Little Nightmares, PAC-MAN Championship Edition DX+ and more! This bundle proved to be the most popular Extra Life bundle of 2019, raising $67,000 in just three weeks.
How we feel after hearing that the @BandaiNamcoUS @Humble Bundle raised $67,000 for @CMNHospitals! pic.twitter.com/FiFMxgayG3

— Extra Life (@ExtraLife4Kids) May 8, 2019
RPG Maker Returns | October 2019 
As the days starter to get shorter and colder in October, it was the ideal time to bundle up with another Humble Bundle. Buyers were invited to put on their dev hats and make games with PRG Maker Returns, a bundle featuring $793 worth of digital content. Over 18,000 people bought this incredible digital bundle.
Day of the Devs | November 2019
Rounding out the year, the final Humble Bundle to support Extra Life was through the Day of the Devs bundle. Day of the Devs is a free annual indie game event held in San Francisco at The Midway. If you purchased this bundle, you were given a VIP ticket into Day of the Devs to skip the line, accessing tasty food, live music, and 70 unreleased indie games. This bundle also included digital content – ToeJam & Earl: Back in the Groove, Flipping Death and Minit.
All told, in 2019, Humble Bundle raised over $800,000.00 USD for Extra Life alone (not to mention doing amazing good for so many other charities). Thank you Humble Bundle, and thank you to everyone in our community who supported Extra Life through your bundle purchases.
It's never too late to sign up for Extra Life to help sick and injured kids in hospitals around the US and Canada by playing games! Donations for 2019 are accepted year-round!