Earn your free Extra Life DXRacer chair in 2020!
Are you on the hunt for a new gaming chair? If you fundraise for Extra Life in 2020, you get the chance to now take home an
incredible
incentive! This year, we've partnered with our friends at
DXRacer
to design a custom gaming chair decked out in all things Extra Life. Valued at $500 USD, you can take this amazing chair home 
for free
if you are among the first
200 Platinum level participants
to raise $5,000 USD #ForTheKids in 2020.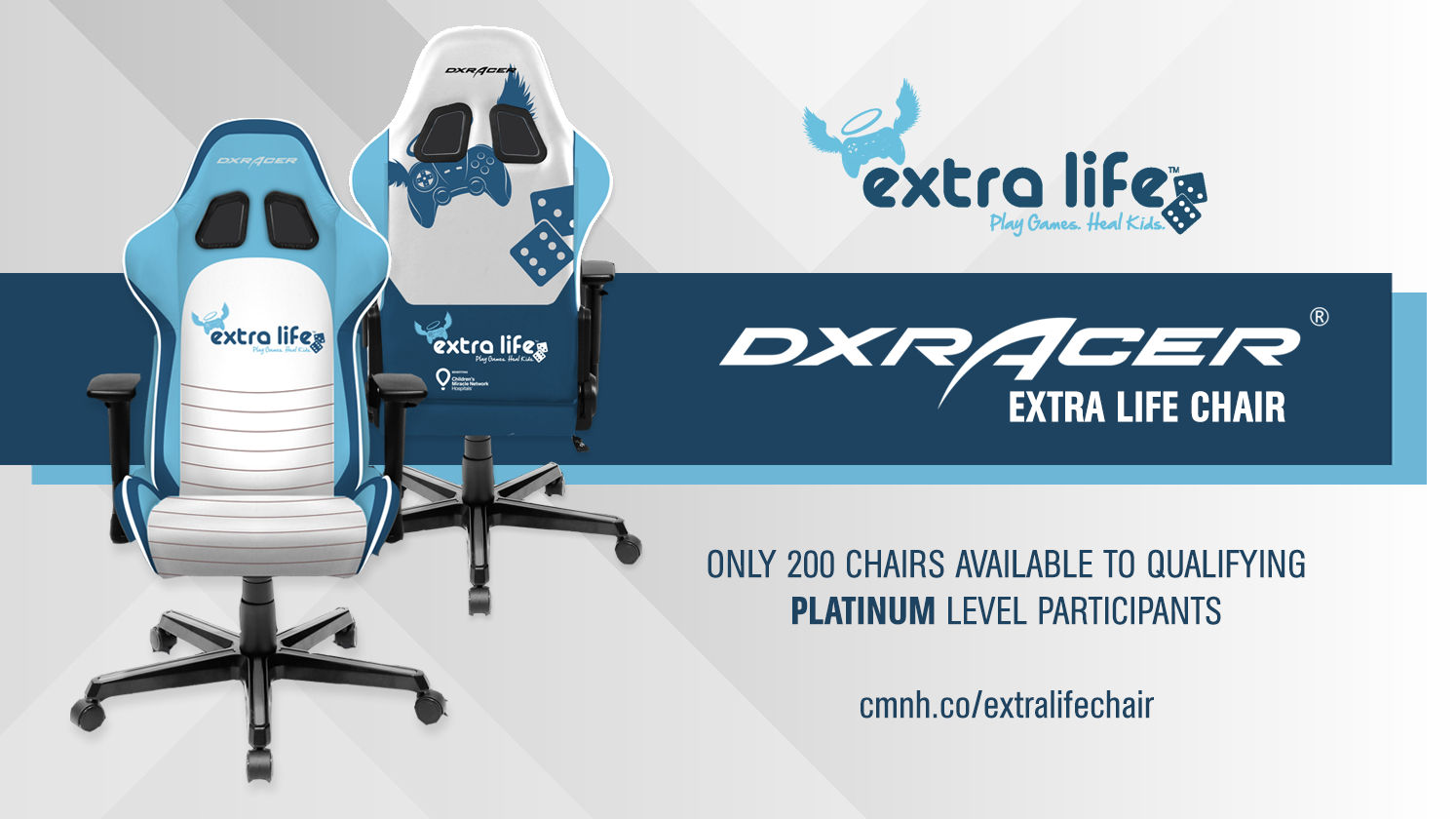 If you qualify, we'll handle the shipping costs and get this mailed out in June or after you reach the $5,000 USD benchmark. We can ship anywhere in North America, but unfortunately we cannot ship internationally.
Last fall we brought our prototype DXRacer chair to PAX West in Seattle. Although the updated version has a few design changes, would you look at how slick this looks in the wild?!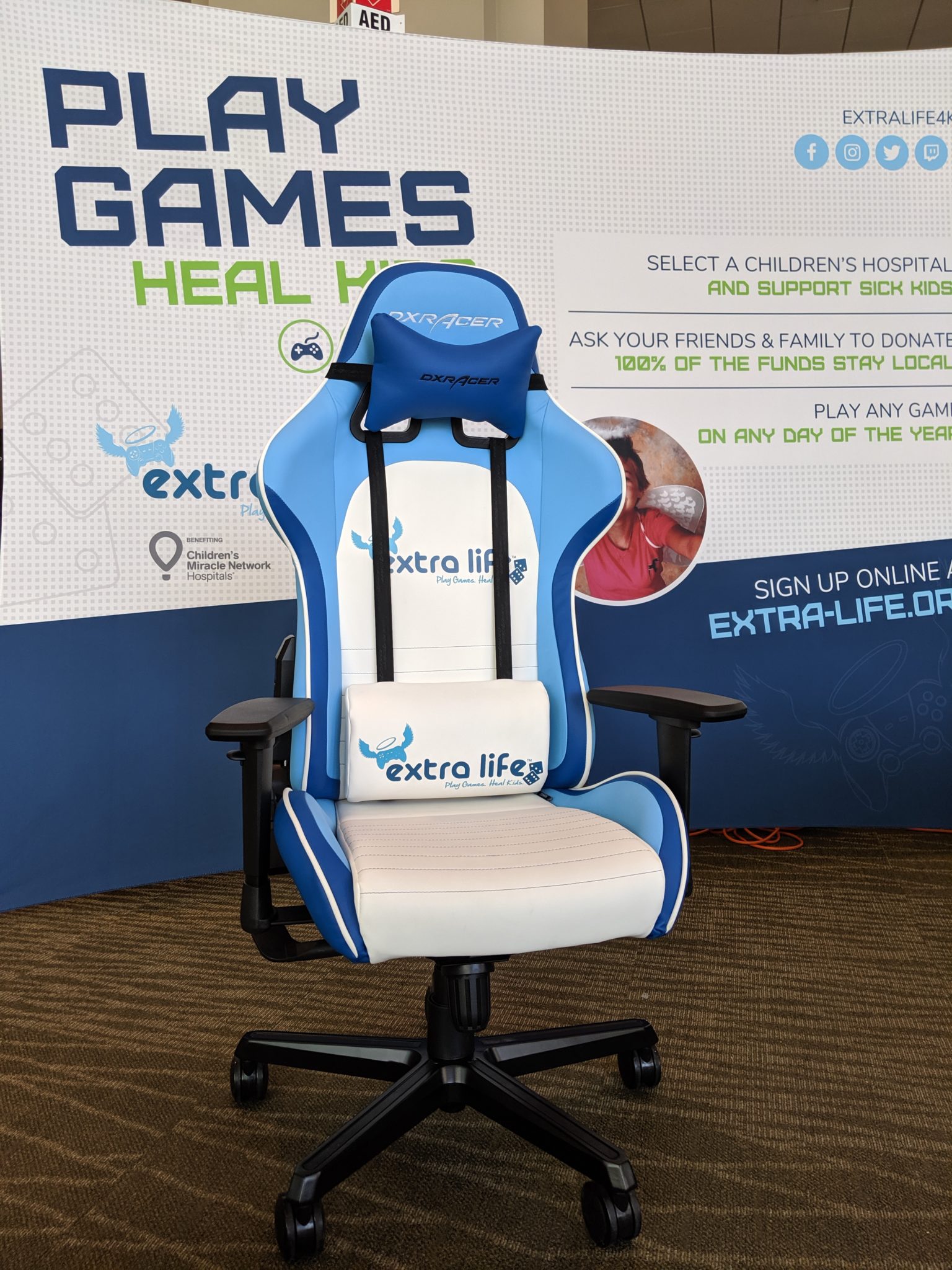 Our friends from DXRacer are also incredibly excited about this partnership. "As the leader in the gaming chair space, we believe in giving back to the community. We have worked with numerous charities in the past and for 2020, we have decided to partner with Extra Life to help raise more funds for the Children's Miracle Network Hospital. This is one of our biggest charity campaign, and we hope the community will help us achieve our goals! You'll be among the most elite Extra Lifers if you take one of these chairs home. Use it with pride, knowing that you've harnessed your passion for gaming into a powerful live-saving force at local Children's Miracle Network Hospital."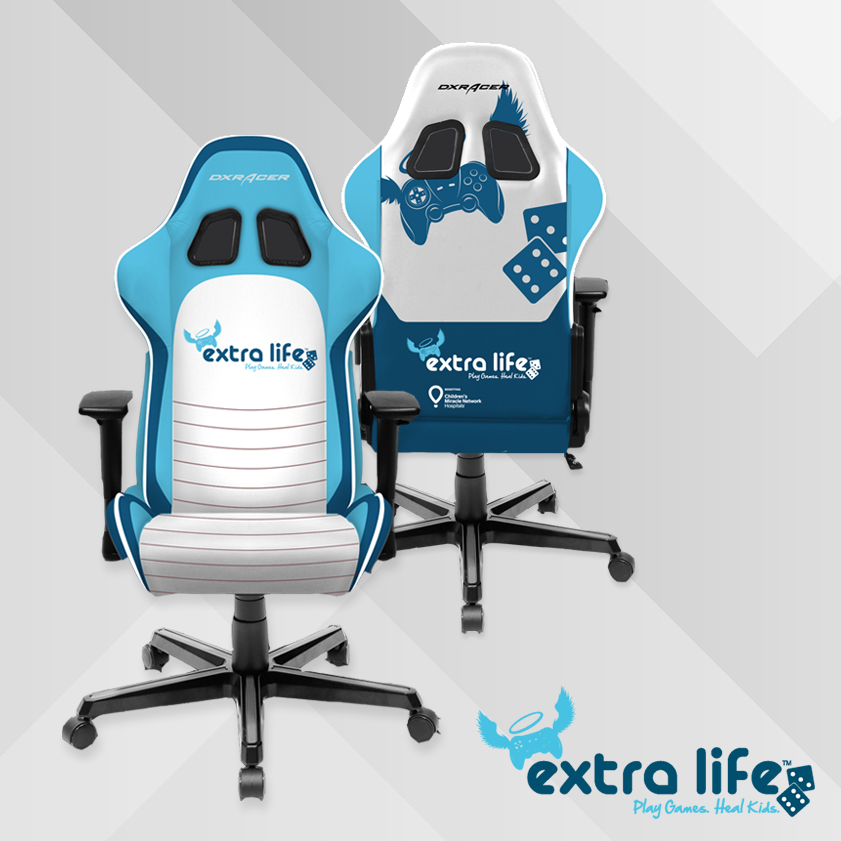 If you're not yet a Platinum member,
sign up today
and you'll be well on your way towards unlocking this 
epic
Extra Life incentive! Have questions, check out our
FAQs
.
Don't forget to sign up for Extra Life to help sick and injured kids in hospitals around the US and Canada by playing games!