NEW FUNDRAISING INCENTIVE LOCKED IN FOR TABLETOP WEEKEND: HEX CHEST DICE BOX
Platinum Extra Lifers who fundraise $90 USD from August 3 to August 21 will be able to unlock the Extra Life Hex Chest! Extra Life teamed up with our friends at Elderwood Academy to create this amazing incentive for Tabletop Weekend!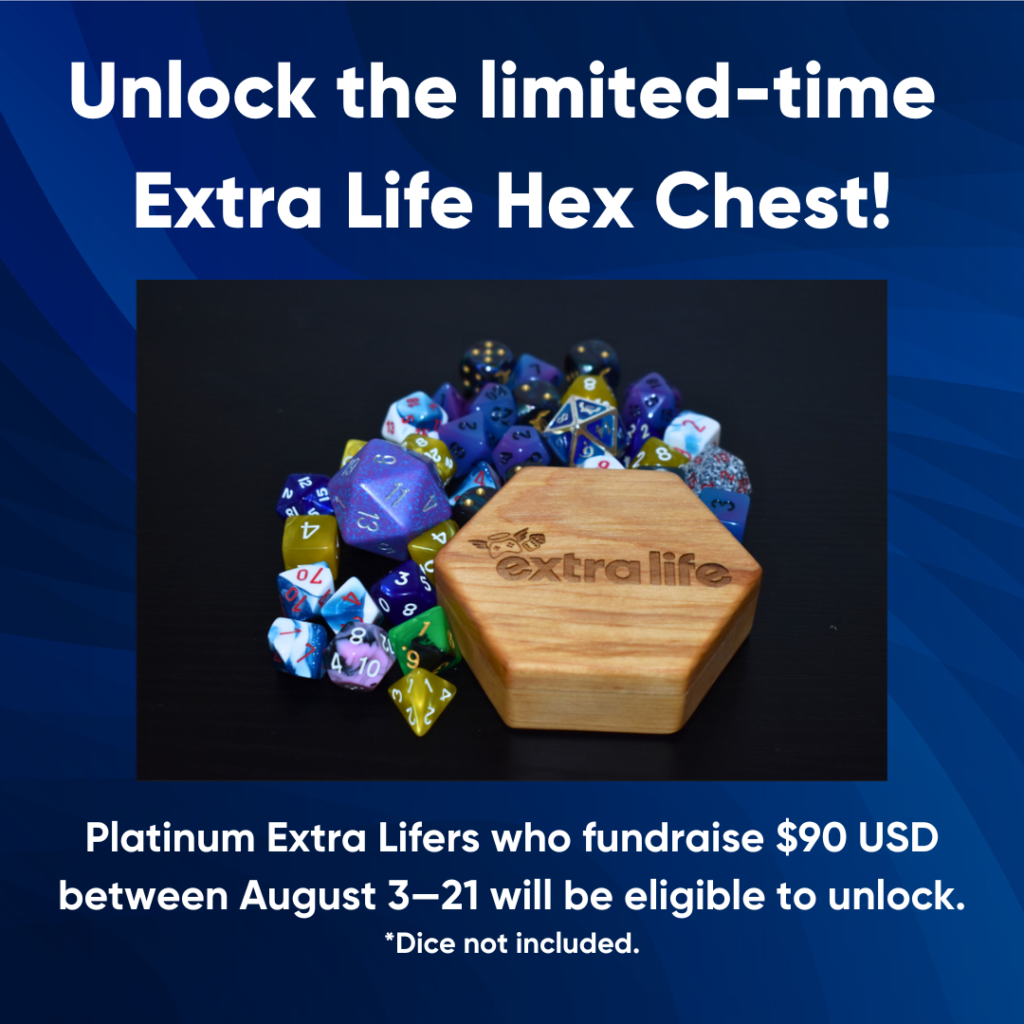 Curious about which of your dice will fit in the Hex Chest? Here's the dimensions: total dimensions of the Hex Chest is 8 cm x 9 cm x 2.75 cm with each side of the hexagon around 4 ½ cm. The hexagon has a beehive design inside that holds seven 18mm dice (or smaller).
The Extra Life Hex Chest continues the years of recognizing our Tabletop gamers and their incredible efforts to change kids' health to change the future for patients treated at member hospitals of Children's Miracle Network Hospitals! Thank you all SO MUCH for your fantastic support!
If this is your first Tabletop Weekend or you first time as an Extra Life participant, and you are thinking, "do you have any tips on how to fundraise $90 USD?" Of course, we do!!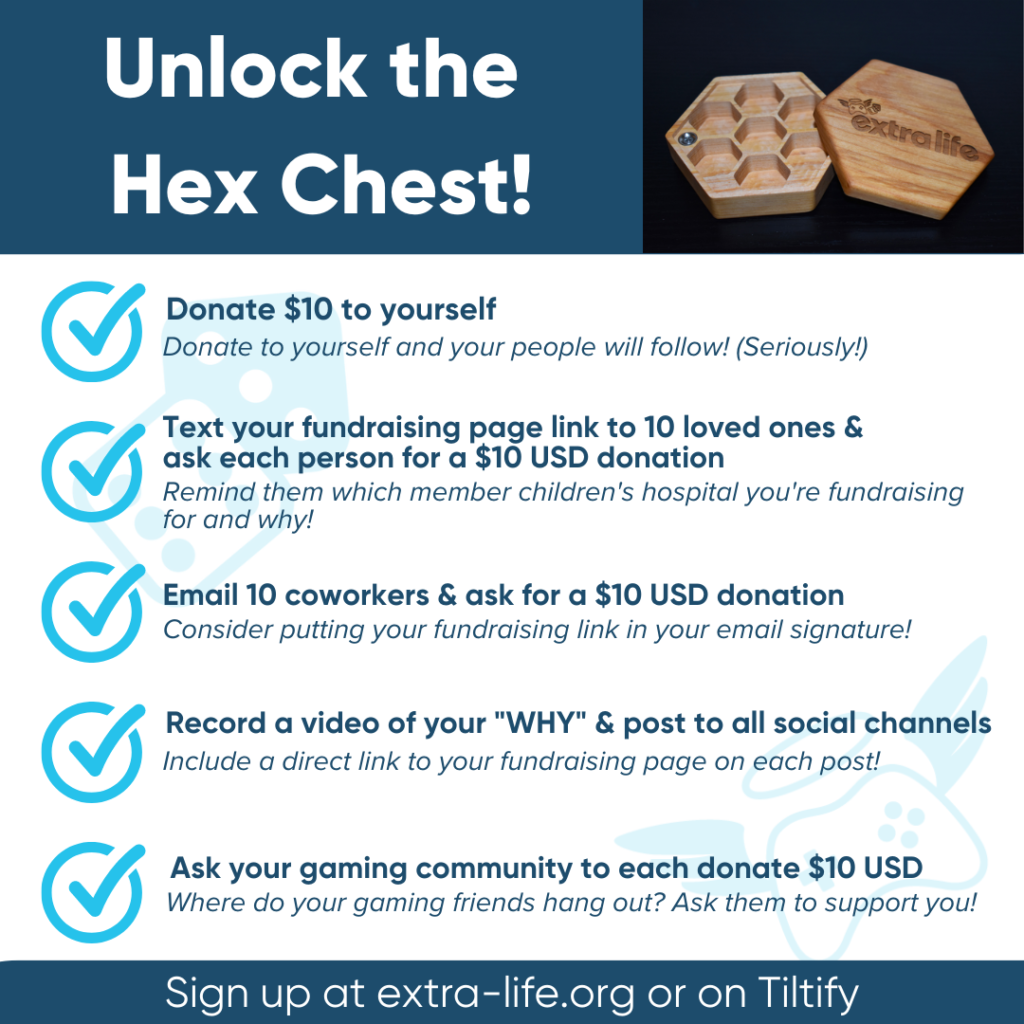 If you have any other questions about this incentive, check out our Hex Chest FAQ.
*Prior fundraising in 2023 will not count towards the $90 USD needed to unlock this incentive. This incentive is available for a limited time only.
Sign up for Extra Life at extra-life.org or on Tiltify to change kids' health to change the future for children treated in member children's hospitals around the U.S. and Canada by playing games! Whether you're into board games, video games, crafts, etc., there is a place for you at Extra Life!