Congrats to our Newest Extra Life Achievement Award Winners!
Extra Life wouldn't exist if it weren't for the diverse and remarkable ways that our volunteers across North America work to fundraise for their local Children's Miracle Network Hospitals. As we reflect upon the amazing fundraising efforts of this past year, we wanted to celebrate some of our standout performers with our annual Extra Life Achievement Awards. Congrats to all our winners!
Best Special Event:
Extra Life volunteer Jenna Palumbo put together "Play with a Pro," uniting well-known streamer Diegosaurs with three patients of The Barbara Bush Children's Hospital (BBCH) to play Fortnite and raise funds. This activation with Diego successfully raised $6,115 USD. Getting to play with a famous streamer was more exciting than Christmas morning for the patients; they were so proud to help their own hospital and had a blast streaming (and staying up late)! Diego himself has 400,000+ Twitch followers, so utilizing his organic audience, combined with social media and Discord, Jenna seized every opportunity to amplify this event. She created the Play with a Pro logo to aid with promotion.
As a small-market hospital in Maine, this was their first time connecting with a professional gamer, and that's 100% thanks to Jenna. They've never had the opportunity to get hospital in front of so many people and they aim to do more events like this. Jenna's now hard at work building on her "Play with a Pro" concept and coordinating a giant March 2020 in-person event to involve more professional gamers, give more kids opportunities to play with their gaming idols and to raise more money for BBCH.
Collaboration Award:
Balanced Media Technology + Complexity Gaming benefitting Children's Health in Dallas, TX
This all began with a dream that Balanced Media Technology had to host an Extra Life event to help kids in North Texas. The Play it Forward Esports Tournament became a reality on May 18th, 2019. The event was streamed live from the Seacrest Studios at Children's Health in Dallas. Two-time Madden Champion, Drini Gjoka (who plays for Complexity) and NFL Hall of Famer, Michael Irvin, played Madden NFL '19 with several Children's Health patients. Throughout the event, viewers were also able to play a game developed by Balanced Media called "The Omega Cluster." This game allows a player to interact with data clustering problem related to drug-resistant cancer research being conducted at Southern Methodist University.
One stand-out person who made this possible was Cameron Ferguson from Balanced Media, who made sure the livestream ran smoothly. He's an amazing Extra Lifer who personally raised $2,000 USD for Children's Health.
The tournament raised almost $6,000 USD, but the collaboration from that day didn't stop there. Complexity Gaming recently became a national partner with Extra Life because of this event. Funds raised cumulatively by the tournament, Complexity's November Game Day and Cameron's personal fundraising totaled nearly $12,000 USD!
Community Engagement Award:
Congrats to our friends in Winnipeg for coordinating the remarkable Extra Life North event this past September! The event was made possible by the radical generosity of Bold Commerce and was hosted at their Winnipeg headquarters.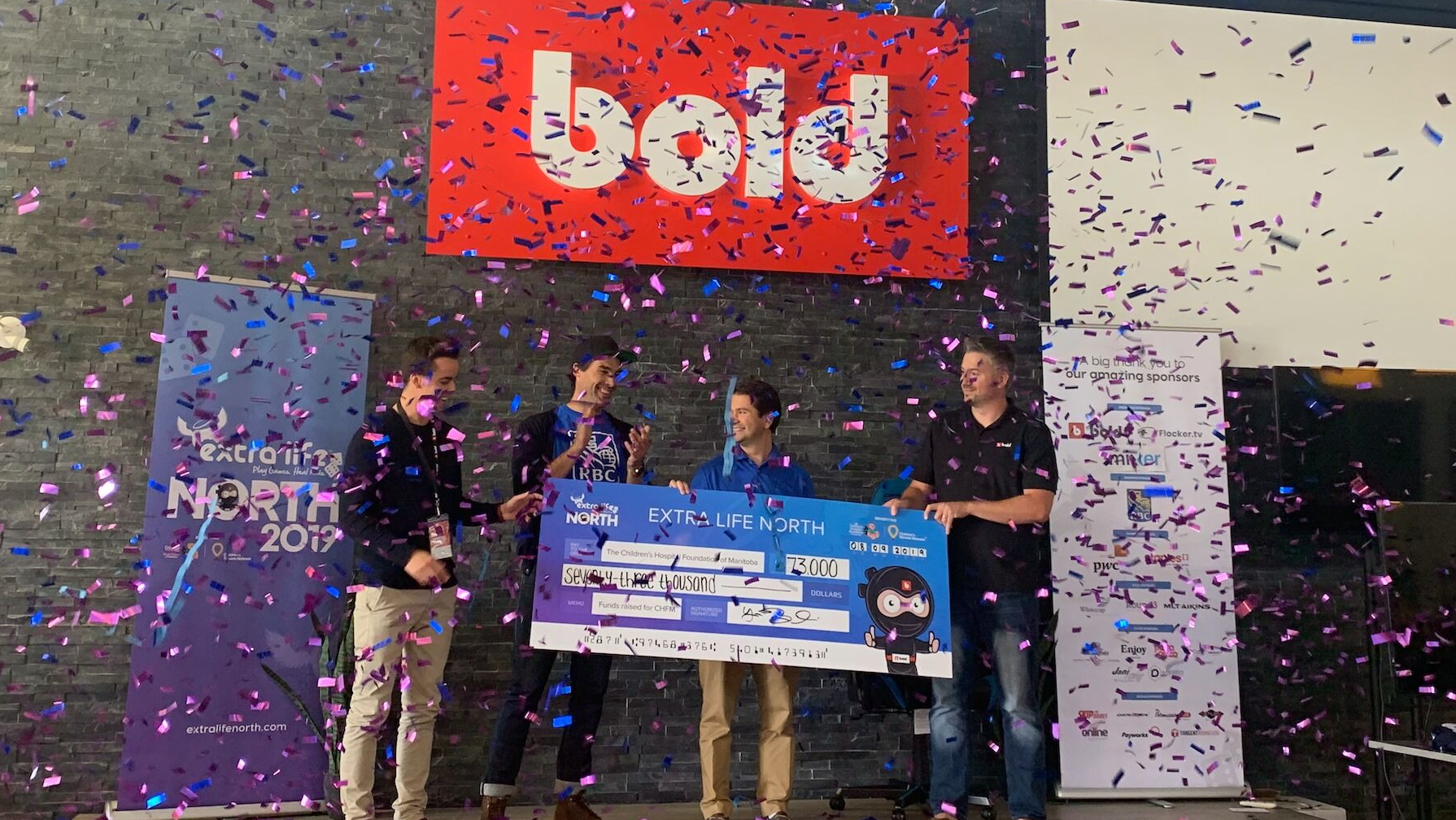 They exceeded their $50,000 fundraising goal, appeared on the local news, connected gamers with Champion Kids from Manitoba and brought our famous local athletes. The community took notice with nearly 250 people attending the event. A real highlight moment came when five former Champion Kids battled Nate Beaulieu (Winnipeg Jets), Jill Officer (Olympic curling gold medalist) and James Lavallée (elite Kayaker) in an intense video game face-off.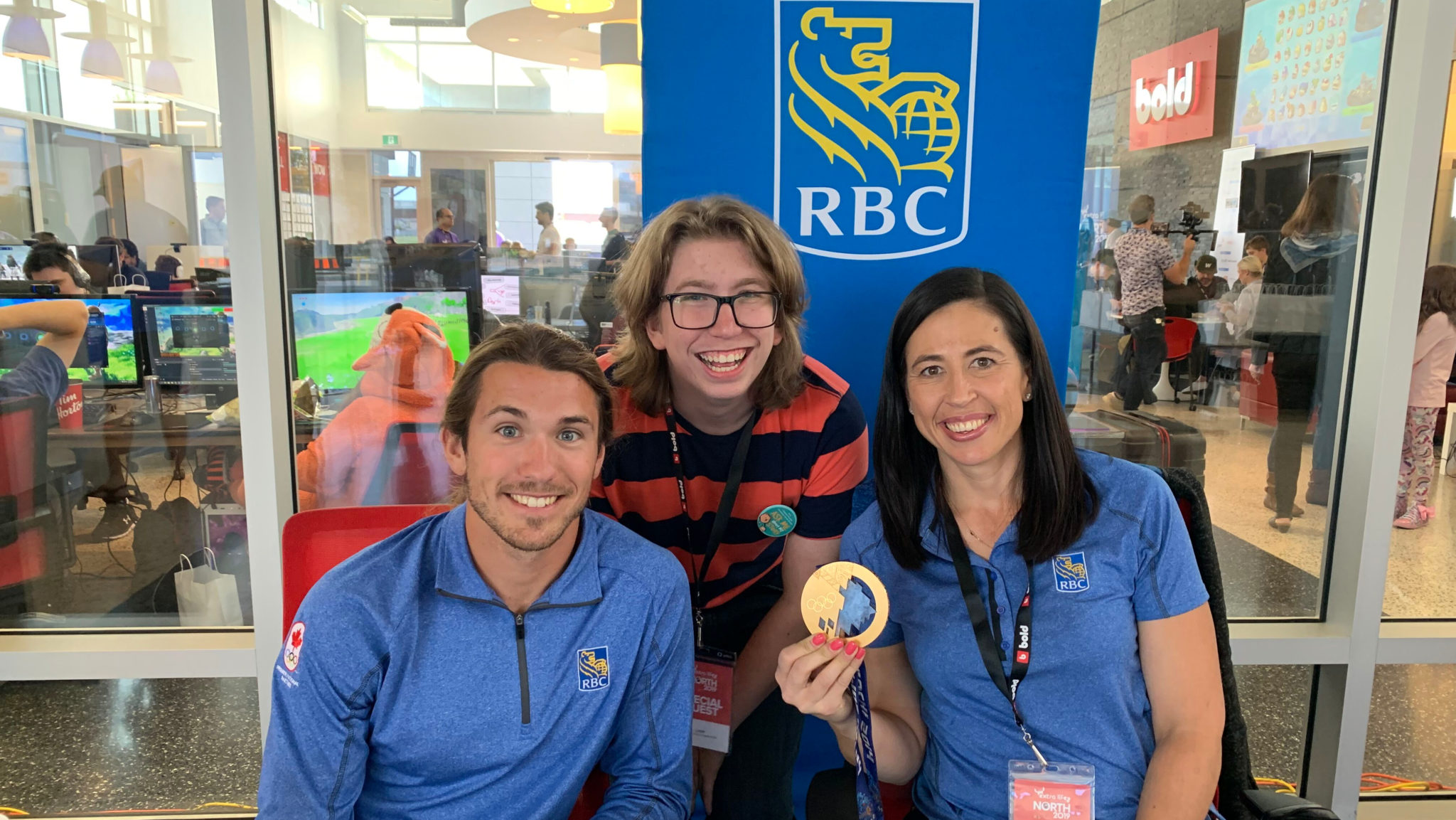 Innovation Award:
We all love going to conventions, but when the OKC Guild organized MiracleCon 2019, we realized that they were helping to redefine the con landscape; cons can exist to help charitable causes!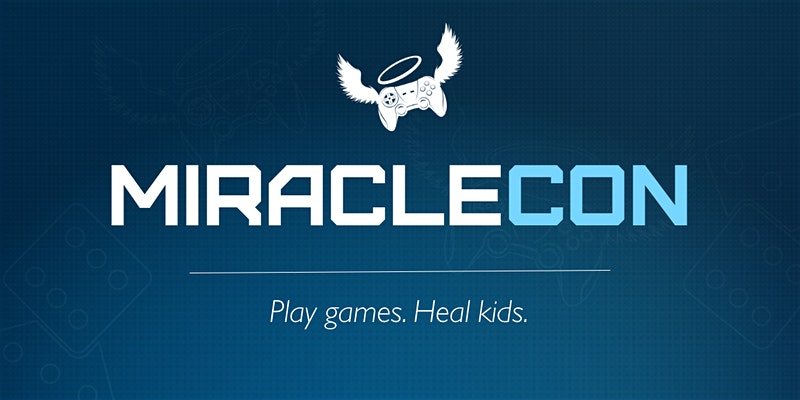 This past August, OKC's Extra Life community gathered at the Nicholson Conference Center. If you were eager to game, you could hop into featured open gaming, tournaments, VR gaming, vintage arcade games, tabletop games and even let your children play in the kids gaming zone. You could also buy awesome gaming/geek collectables and enter to win incredible prizes. With tickets only costing $10 a person, the event made a great splash locally. We can't wait to see more MiracleCons in the future.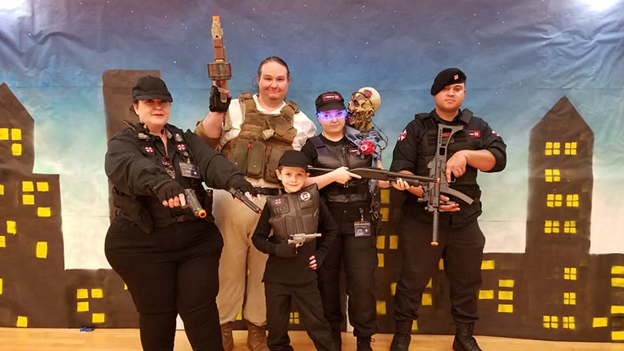 Most Events Award:
We're blown away by this Guild's commitment to get out and spread the word about Extra Life across West Virginia, they engaged in over 30 events last year!
Their biggest event was their 25 Hour Game Day. They united Game Stop employees, WVGamers Team and Extra Life WV team. They hosted this event at a gaming store called Four Horsemen and approximately 150 shoppers were delighted to discover the event underway. At the day's end, the Guild raffled off a signed Fallout 76 poster.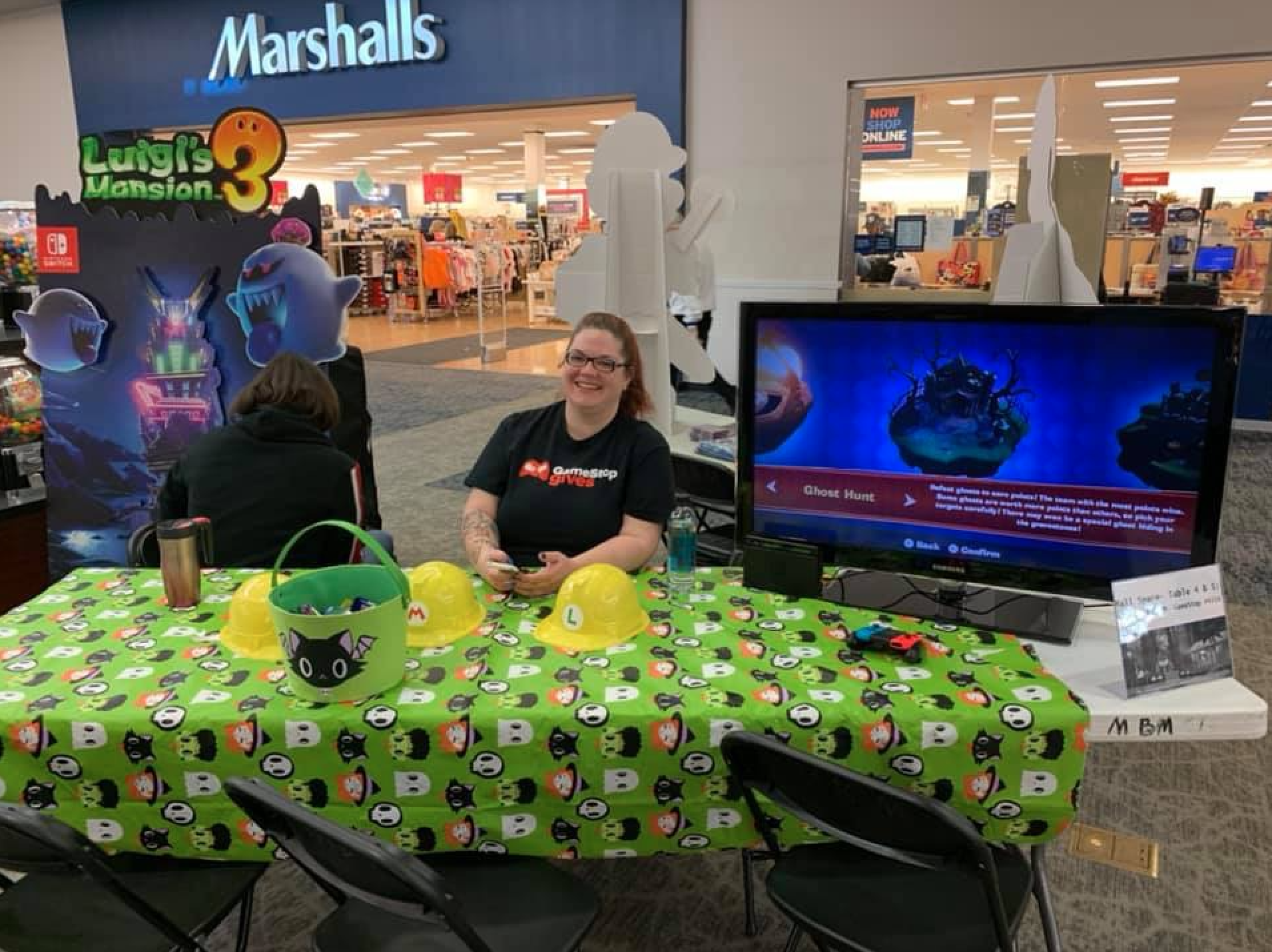 Across town on Game Day, a local GameStop location set up a Nintendo Switch outside their store in the mall, inviting shoppers into the fun! In total, nearly $1,000 USD was raised for West Virginia's kids.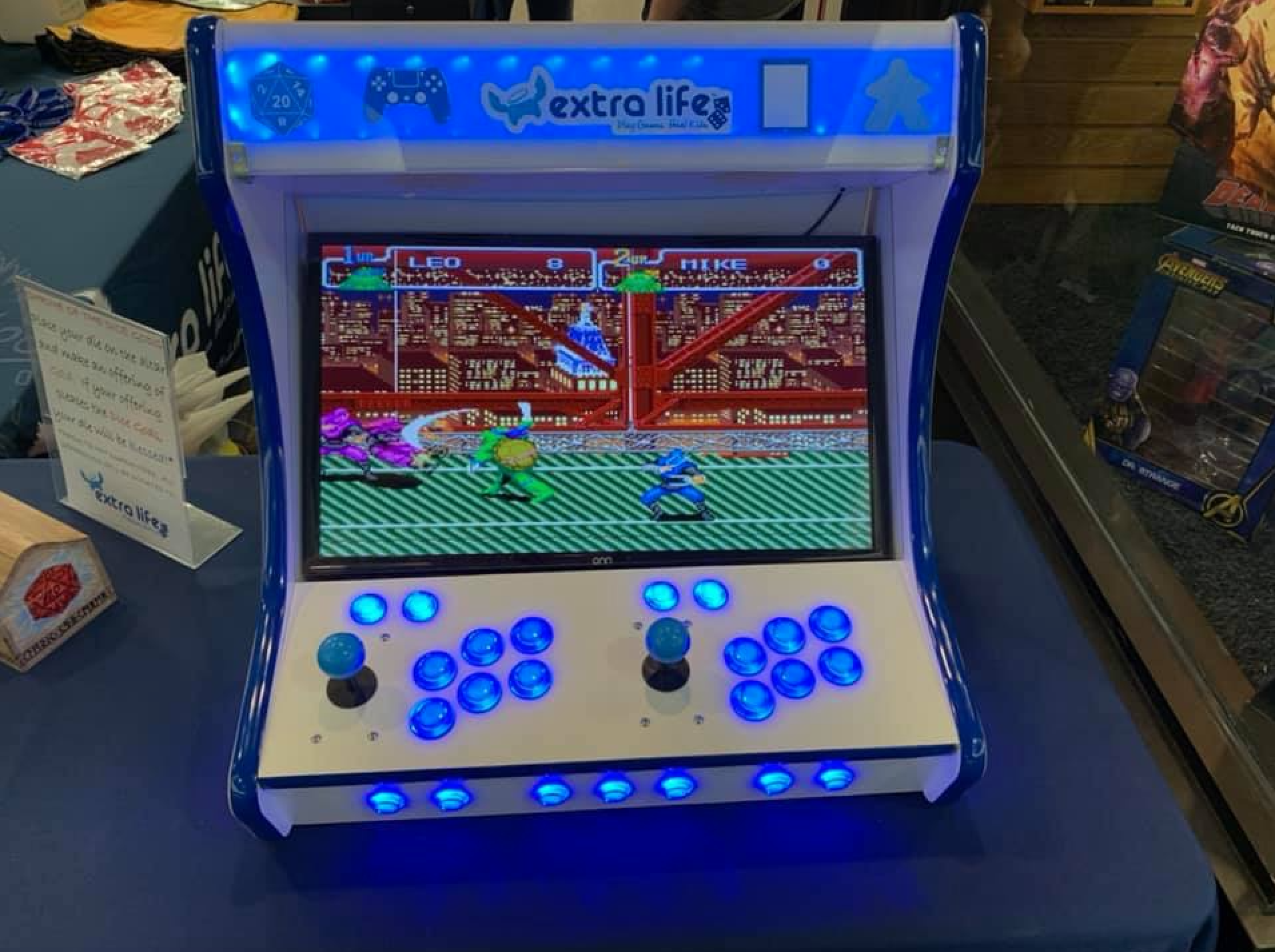 Most Active Local Facebook Group Award:
Boston's Guild continues to be an incredible example of an amazingly executed Extra Life community. This year, their Facebook group saw tremendous success, an indicator of their overall strength. With 283 members, this group grew its membership by 28%. They frequently posted compelling content, scoring an average of 328 comments and reactions each month.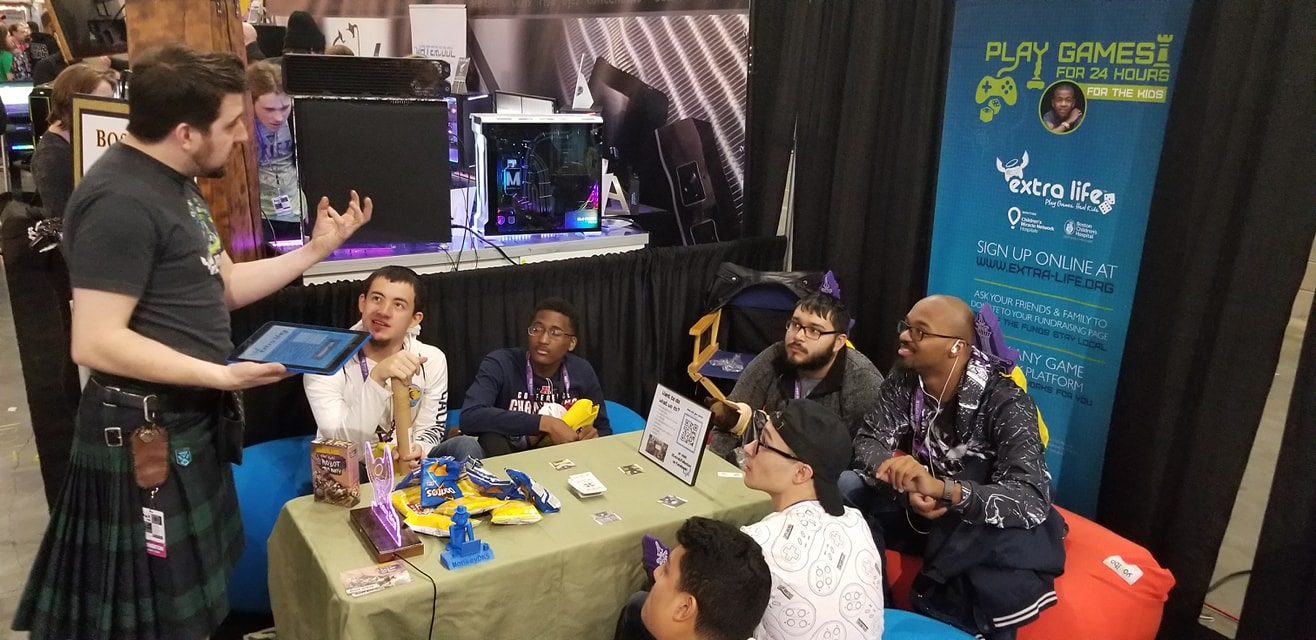 Boston parlayed their online excitement into powerful IRL events. At PAX East in March, they shattered registration goals, bringing 1,100+ people on-board for Extra Life. Greg Harris-Jones earned the coveted Angels in Action Award last spring for his commitment to mentor new Extra Lifers in the Boston area. This group was diligent to recruit at other local events like NorthEast Comic Con and extremely supportive of each other's fundraising streams. All this hard work paid off because in 2019, over $320,000 USD was raised for Boston Children's Hospital!
Most Growth Award:
Lastly, we wanted to celebrate the incredible growth of Orlando's Extra Life community. This past year, they surged their participant count by 139%. This paid off for the kids at Arnold Palmer Hospital for Children as they raised 26% more funds than the year prior.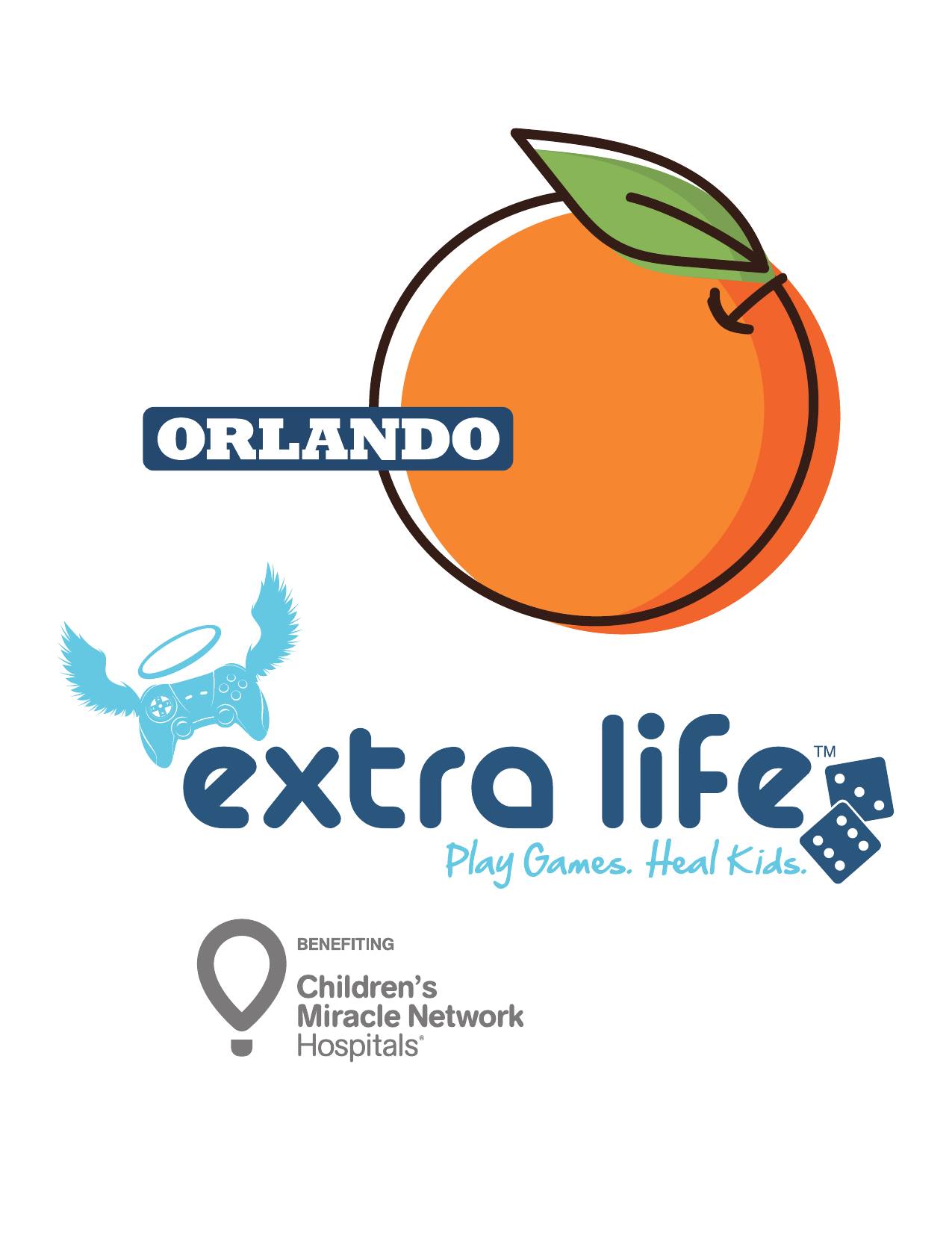 For the past decade, gamers supporting Orlando's kids have invested in growing their potential, and in 2019, that investment paid off. This incredible growth was made possible due to the effort of many individuals and organizations, including FIS, Crooms Academy of Information Technology, Rooster Teeth Florida, Full Sail University (who had the largest team in Orlando) and many others. Orlando had more than 70 local teams and 800 registered participants. They united streamers, musicians including Matt Heafy, tabletop gamers, and more. Special thanks are owed to the top fundraiser, Walter Hopkins who raised nearly $73,000! Check out the amazing turn-out Orlando's 2019 event at Full Sail University: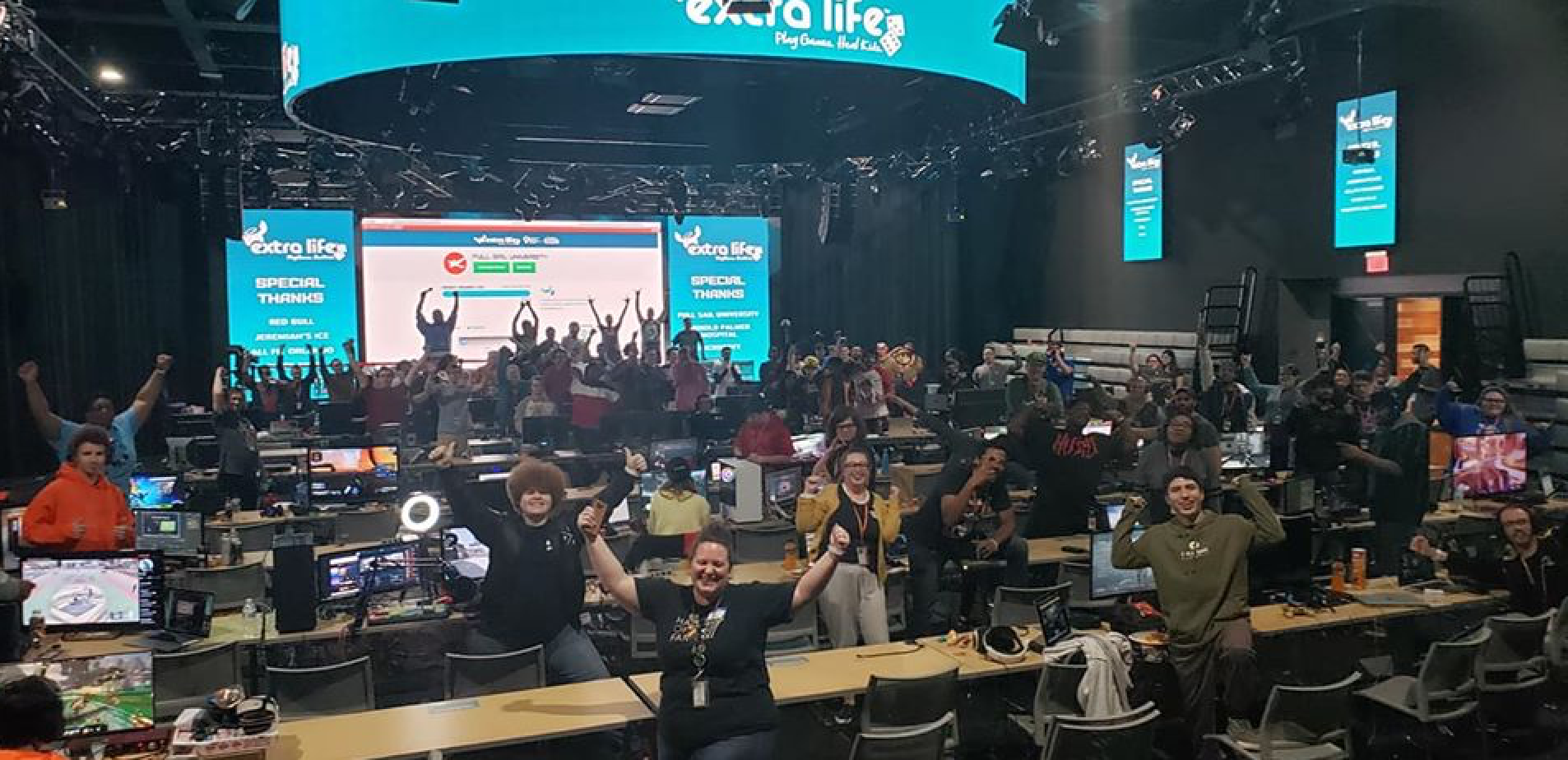 Congrats to all our winners and thank you to everyone making this record-breaking year for Extra Life such a success. 
Don't forget to sign up for Extra Life to help sick and injured kids in hospitals around the US and Canada by playing games!