Extra Life: The Rug! A New Fundraising Incentive Designed to Transform Your Gaming Space!
Is your gamer's corner close to perfect and just missing one final touch? Extra Life and FanFit Gaming have the perfect solution for you! Platinum participants who raise $2,000 USD by the end of the year will unlock this 4' x 6' rug that will take your space to the next level! All prior fundraising this year WILL count toward unlocking the Extra Life Rug.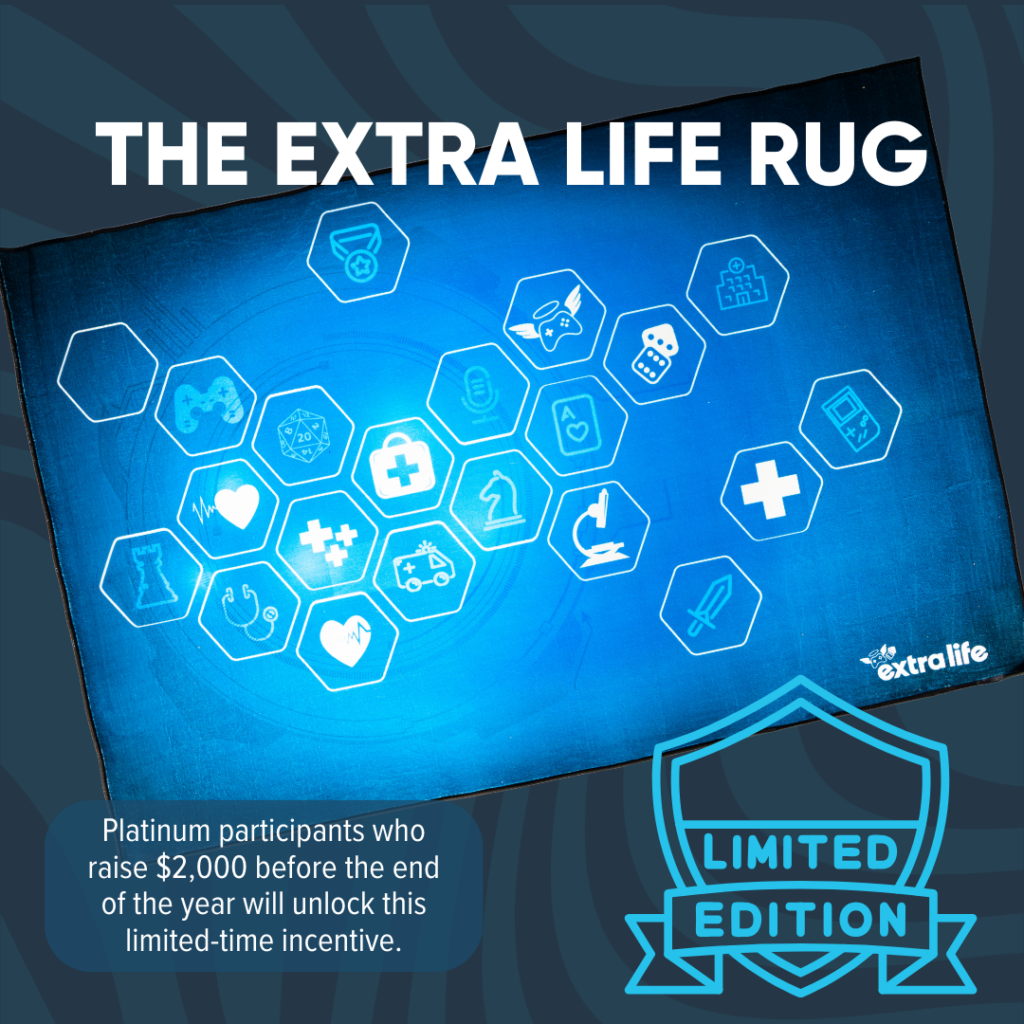 Every dollar you raise unlocks a step closer to the most coveted treasure of 2023: the Extra Life rug! The rug is also a good reminder of our community of Extra Lifers and their incredible efforts to change kids' health to change the future for patients of member hospitals of Children's Miracle Network Hospitals! Thank you all SO MUCH for your amazing support!
Are you curious how to access incredible rewards like the 4×6 Extra Life rug? Upgrade to platinum and become eligible to unlock other amazing swag all year long. For more info, visit extra-life.org/incentives.
Need some guidance on how you can get a start on fundraising $2,000 USD? Try some of these quick and easy fundraising basic actions!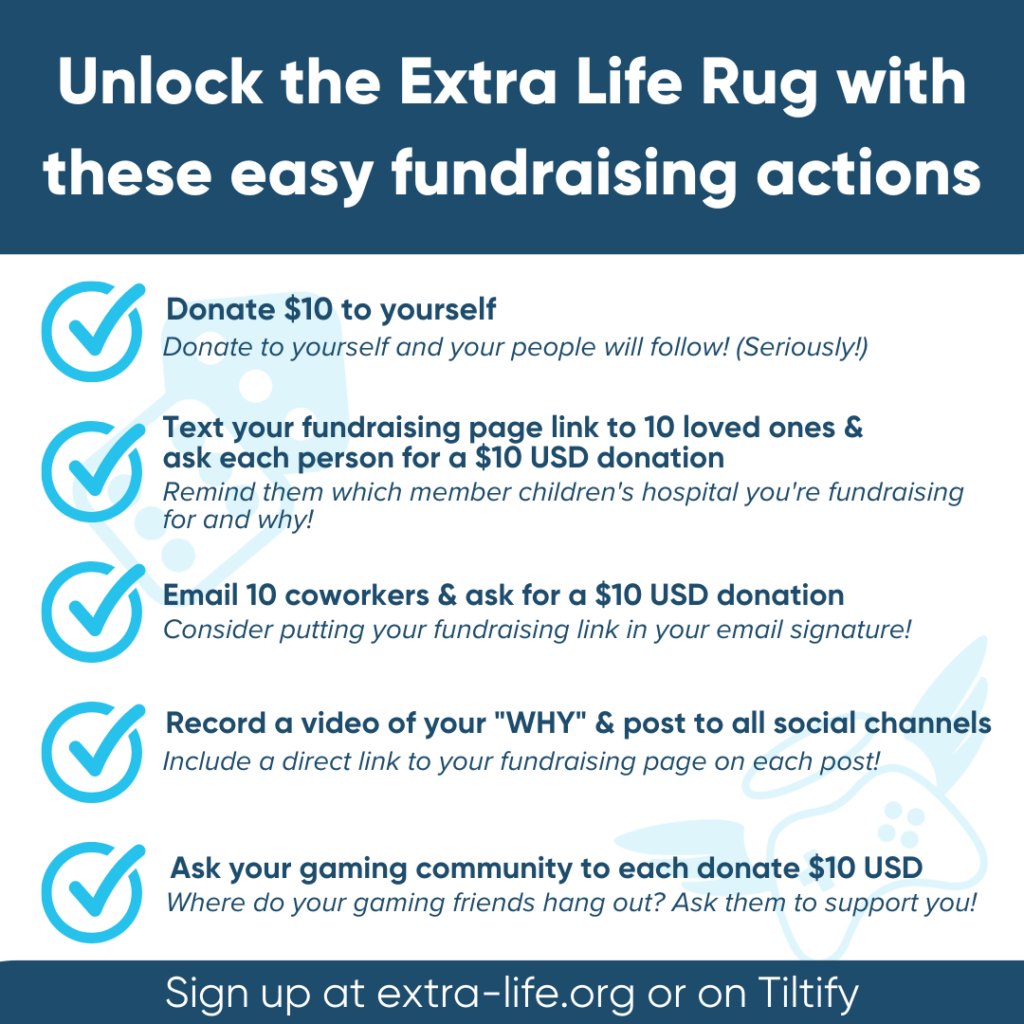 If you have any other questions about this incentive, check out our Extra Life Rug FAQ.
*Prior fundraising in 2023 does count towards the $2,000 USD needed to unlock this incentive. This incentive is available until the end of 2023.
Sign up for Extra Life at extra-life.org or on Tiltify to change kids' health to change the future for children treated in member children's hospitals around the U.S. and Canada by playing games! Whether you're into board games, video games, crafts, etc., there is a place for you at Extra Life! Join the Extra Life Discord to chat with the Extra Life community about fundraising, streaming, games, and more!