Four Things to do With a Dice Rolling Tray
So you've raised $80 USD between August 4—22, 2022, and now you're eagerly awaiting your Extra Life branded dice rolling tray from our friends at Norse Foundry? You might be wondering….what will I do with this dice rolling tray once I get it?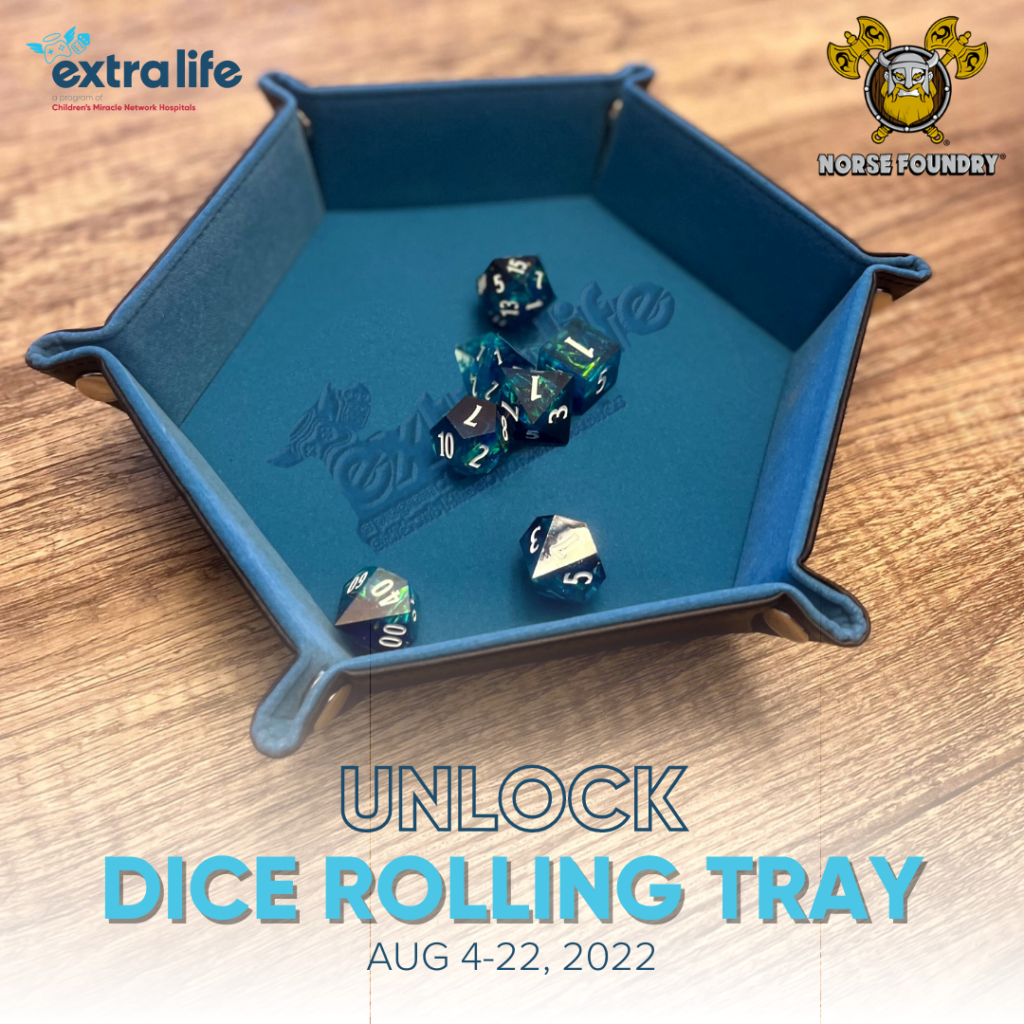 We asked the community to share how they would use a dice rolling tray! Here are some of their responses. We think Mitch is really onto something here:
The dice rolling tray is perfect for the adventurer who wants to protect their game table but roll the strength of the mighty metal dice of Norse Foundry®. Featured with snapping corners to secure your dice while rolling and store safely between adventures.
You could also use it as a fashion accessory:
Staying hydrated is essential whether playing tabletop RPGs or board games:
And any way to utilize the dice rolling tray to raise even MORE money to change kids' health is something we can get behind:
If you haven't unlocked this exclusive Tabletop Appreciation Weekend fundraising incentive yet, fear not! You still have time. Here's how you can get the dice rolling (see what we did there) to unlock this tray for yourself:
Sign up for Extra Life on DonorDrive or Tiltify
Ask your friends or family to donate
Play games to change kids' health and share your efforts with us @ExtraLife4Kids on Twitter, Instagram, Facebook, and in our Discord and join us for Tabletop Appreciation Weekend: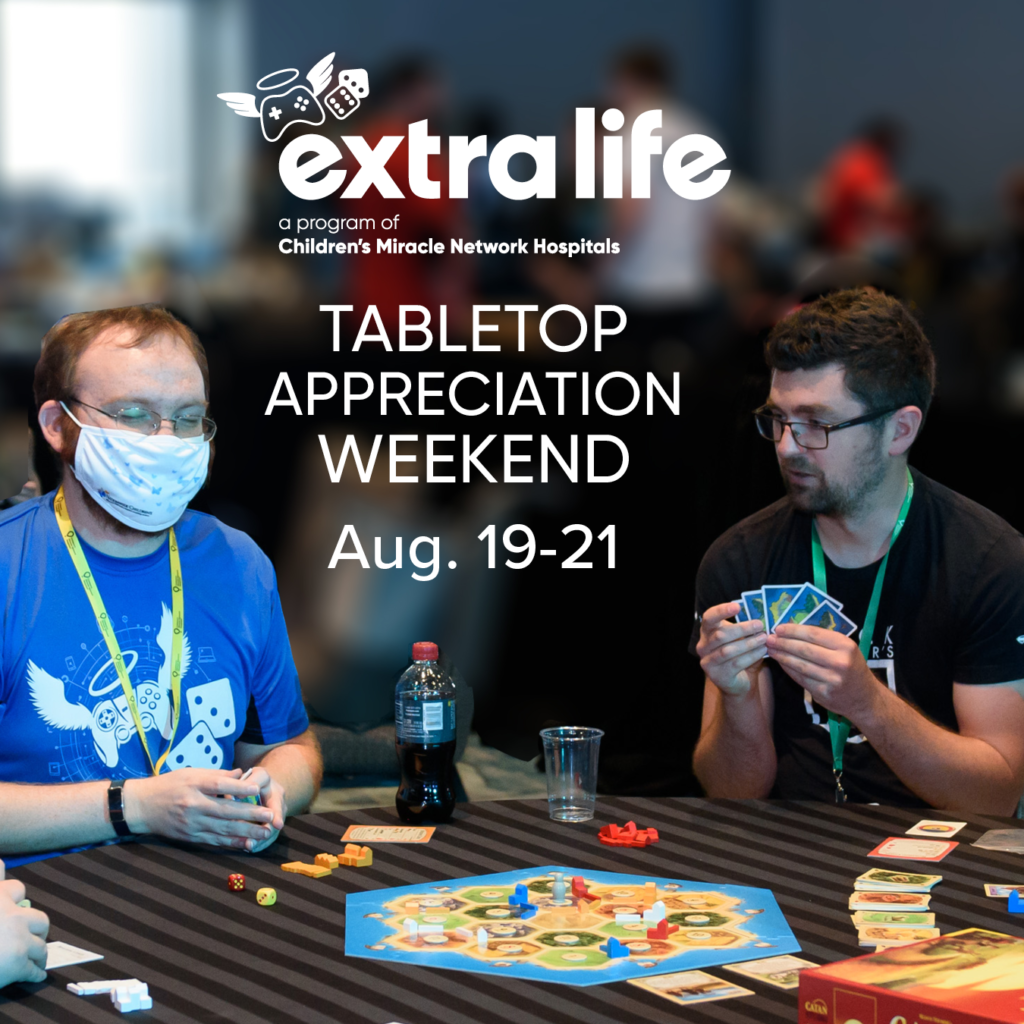 Sign up for Extra Life on DonorDrive or Tiltify to change kids' health to change the future for children treated in member children's hospitals around the U.S. and Canada by playing games! Whether you're into board games, video games, crafts, etc., there is a place for you in the Extra Life community!